Increase children's safety, security and traceability at your day care facility.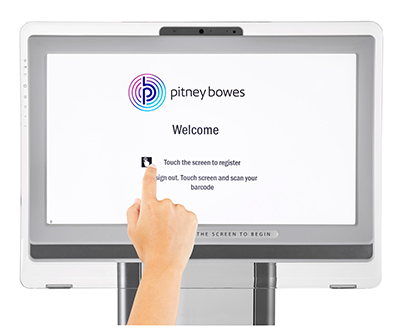 Watch how you can seamlessly and securely manage your visitors.
Now more than ever, daycare facility need to know who is on their premises at all times. A digital solution, like Pitney Bowes LobbyTrac provides a secure and easy way to manage visitors, contractors, and casual employees at your daycare facility grounds.
LobbyTrac is a self-service sign-in system that can help you maximise the safety of students, staff and visitors while minimising the security risks to your daycare facility.
Capture vital visitor information.
Produce real-time reports for contact tracing.
Check a person's temperature with
PB TempCheck, our integrated bluetooth infrared temperature scanning feature*.
Store information in a secure cloud-based database.
Customise the sign-in process to provide site inductions and other safety information.
Receive instant notifications when guests arrive.
*PB TempCheck feature included in LobbyTrac is listed on the Australian Register of Therapeutic Goods.