Say goodbye to lost or misplaced packages and say hello to SendSuite Tracking Online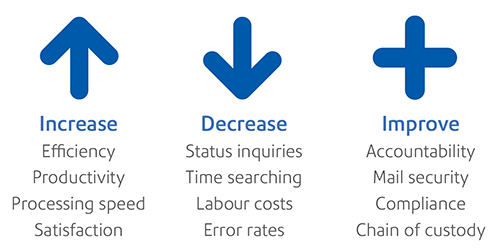 How much time do you spend in manually recording the receipt and delivery of packages in a log book or spreadsheet?
Now there is SendSuite® Tracking Online – a cloud based solution from Pitney Bowes that automates the manual process of tracking and managing packages. With a simple scan, packages coming into your organisation will be identified, the recipient sent an email and the delivery documented. No more excel spreadsheets, shipping logs, lost packages or wasted time– SendSuite Tracking Online gives you control of the process and knowledge of where your packages are.
This webinar will showcase our new easy to implement, cloud based tracking solution and illustrate how it can be a benefit to your organisation:
• No more manually filling in log books
• Proactively update recipients on status of delivery
• Prevent theft and loss
• Document the chain of custody
• User-friendly application requires no onsite training
Watch this 30 minute webinar featuring Aaron Videtto, Director of Product Management, Retail and Parcel Management Solutions to learn more about Pitney Bowes' package management solution.