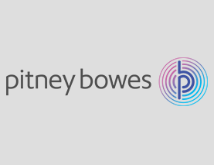 A telling tale of a Canadian cross-border shopper
I am a proponent of Global Ecommerce Fulfillment, Location Intelligence, Customer & Predictive Analytics, Data Quality, and Communication Management - and have been so for 15+ years. As a Director of Global Ecommerce Business Development I am able to leverage the rich resources of my organization to broker profitable partnerships and relationships and to create valued solutions for domestic and international enterprise customers alike.
My key areas of expertise are in Global Ecommerce Fulfillment, Partner & Alliance Development & Management, Retail Network Optimization, Multi-Channel Communication, and Hyper-Local Marketing and I am able to help my partners and clients become more profitable through the use of enabling technologies and services geared not only at solving critical business issues, but also at ensuring long lasting and profitable relationships with their customers.
Customer Engagement
Deliver relevant and engaging interactions across the customer life cycle. Build brand loyalty, gain valuable insight and deliver the exceptional customer experience needed to secure a customer for life.
Learn more
Customer Information Management
Manage customer data to deeply understand your customers and their context to drive superior business outcomes.
Learn more