Understandably unmatched
Built by Pitney Bowes, the mailstation2 offers the top quality and durability expected from the inventors of the postage meter.
The mailstation2 digital postage meter lets you quickly and accurately weigh and send postcards and letters without ever leaving your office. Easy-to-use digital connectivity means you can download postage to your meter anytime 24/7 and eliminate the hassle of stamps and trips to the post office.
Simple to use interface - Take care of your mail in no time with the easy-to-use interface. Plus, get updates and postage rate downloads in seconds.
Built-in scale - Calculate exact postage for letters, using built-in scale options up to 5lbs (2.5 KG).
Efficiency - Able to eliminate trips to the post office, this desktop system can handle up to 100 letters a month.
Fast printer - Print postage, custom logos and messages directly onto envelopes or labels, allowing you to create your own marketing campaigns in-house.
Get your first 2 months free rental and more when you sign up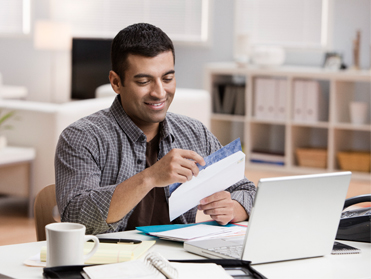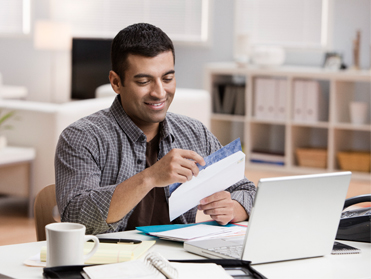 Discover all the benefits of the mailstation2TM*



Discounts




Savings of up to 16% on postage through Canada Post LettermailTM. Plus, save 20% on meter ink with AutoInkTM and never run low again.




Efficiency




Fast speeds of up to 18 letters per minute.




Accuracy




Exact postage and crisp, professional labeling, every time.




Flexibility




Scale options up to 5lbs (2.5KG) for greater, more flexible mail handling.




Convenience




24/7 account and device management with SmartLinkTM




Low maintenance




Automatic postage downloads, alerts, notifications and enhanced reporting.




2 Months Free Rental




First 2 months FREE rental** Plus starter kit.
($19.95/mo after first 2 months)




Postage credits




A rebate of up to $200 on the postage you download*.
*Offer is only valid for new Pitney Bowes meter customers who qualify for a PitneyWorks® account. Pitney Bowes will provide new meter customers with a 50% credit on initial postage downloads, up to a maximum of $200 (excludes applicable taxes). The postage credit will be applied to your PitneyWorks account upon your first time rental of a meter with a minimum 14 month initial term. The postage credit is only valid during your initial rental of a Pitney Bowes postage meter and cannot be transferred or refunded. ** Other terms and conditions will apply to your meter rental. For more information please visit our website here.