Resell. Refer. Distribute.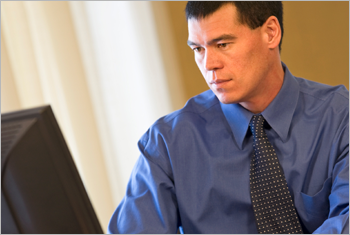 Help Pitney Bowes reach new customers.
Pitney Bowes needs partners who can reach new customers in additional geographies across more industries for specialized applications.
Pitney Bowes needs partners who can reach new customers in additional geographies across more industries for specialized applications.
Getting Pitney Bowes software products into the hands of a broad range of prospective customers can help you grow your business.
Value Added Resellers
Value Added Resellers (VARs) resell our products and help customers install, configure and support those products after the sale. Some VARs provide training, others create custom applications and selected VARs provide hosting or managed support services.
Resellers
A reseller helps get Pitney Bowes products to market. In many cases, they act as aggregators or a single source provider for large companies.
Referral Partners
Referral partners are a valuable source of prospects that Pitney Bowes wouldn't normally access directly or through other partners. Referral partners can be consultants, accountants or other professional service organizations. They're rewarded with a modest referral fee for introducing Pitney Bowes into sales opportunities.
Distributors
Distributors deliver our products to customers in selected geographies through a multi-tier distribution model. Distributors take on many of the business responsibilities that Pitney Bowes would normally perform.
Pitney Bowes product reputation
Pitney Bowes is a leader in many product categories. Our geocoding technology is second to none. Our address validation capabilities cover more countries than any other single vendor. This market reputation can help you build your business while generating margin from your role in the distribution process.
Single source for multiple products
Pitney Bowes has one of the broadest product lines in the software business. With almost 300 individual products and well over 300 data sets, your customers can come to you for a solution to many of their problems.
Sales, marketing and enablement support
You're not on your own when you partner with Pitney Bowes. Our Partner team consists of Channel professionals with sales, marketing and enablement expertise. These are professionals who have been in your shoes and who know how to help you meet your goals. Our sales automation and marketing automation systems support your sales efforts and help you reach new customers. Your sales and technical staff can learn online or in the classroom. And our flexible partner program allows you to pick the level of commitment and benefits you want.
Competitive margins
We provide competitive margins that are dependent on your financial commitment, your value-added capabilities and your location.
Learn About PB Products
Partner Enablement
Code Samples, Use Cases and More