pbSmart™ Connections - Email Marketing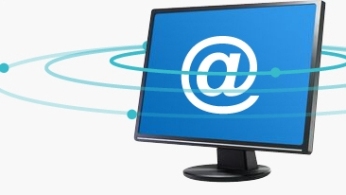 Email Marketing Made Easy
We know that you want to make as many of your customers active brand advocates. An important element of that is direct communication via email.
It is an easy and inexpensive way to stay in touch and engage customers but it's no longer just about sending one email to all your contacts. A successful campaign means building up communities and targeting them with information and offers that interest them.
Introducing pbSmart Connections
pbSmart Connections is a new email marketing application providing a secure, comprehensive and simple way for you to create engaging email marketing campaigns.
We provide a range of easy-to-use templates and tools to build engaging and professional customer communications, compatible across different platforms and devices.
Combine your email marketing with your social media activity and monitor campaign results through automated tracking and analytics tools.
Create engaging emails in minutes
Access to a wide variety of templates that require little-to-no HTML knowledge to amend
Choose from industry-specific designs, newsletters, events, promotions, as well as social media messaging
Download your own HTML directly into our system so you can create your own designs
Use the optimisation tool to check if your email can be viewed on mobiles
Segmentation made simple
Intuitive list management tools help you target the right audience within your database
Group and target subscribers based on specific criteria, such as demographic information or when they subscribed
Benefits
Create engaging emails in minutes
Segment your data to target specific subscribers
View the results of your campaign in real-time
30 Day Free Trial plus
10% Discount After Your Trial

Scalable Pricing plans are available to meet the needs of every size of business.
Need help?
Contact us via Web Chat on this page or call us on +44 (0) 800 748639. You can also find more information in our FAQs.
Send timely, automated campaigns
Send emails automatically at a date and time of your choice
Our servers work 24/7 so there's no need to worry about available sending times
Create and optimise automated workflows
pbSmart™ Connections Workflows constantly checks for qualifying subscribers that fit with your criteria and sends tailored emails to them that you've created
Save hours of time to focus on overall strategy rather than individual email Campaigns. Your subscribers will appreciate it and your response metrics will show it
View reports in easy-to-understand graphs and charts
In depth and easy to understand reporting, available as standard, that lets you easily identify top performing domains, data sources and email campaigns
Spot positive and negative trends so you can adjust your campaign as necessary