High speed, flexible sorting solution providing new benefits for the postal market
Vantage Sorting Solution
The Vantage™ Sorting Solution helps you automate more processes with consistently high throughput – saving time and reducing your overall expenses. The Vantage™ can also obtain valuable mailpiece information, giving you the flexibility to better integrate sorting with your overall mail processing.
Built-in confidence
Whether you are submitting your mail to a National Post for workshare discounts, or delivering it into your own alternative postal network, you need to feel confident that each and every mailpiece is in the correct sort bin. Confidence is what you get when you process your mail on the Vantage™ Sorting System. Its newly engineered capabilities let you:
Meet your own company's and strict National Post submission requirements by tracking individual mailpieces all the way to each pocket with Pitney Bowes exclusive positive piece level tracking
Virtually eliminate the possibility of doubles with triple action double detection device that includes the ability to distinguish tabbed mailpieces
Read more addresses through a best-in-class combination of superior camera technology, consistent lighting, an enhanced mail settling section and industry leading software
Higher overall throughput
The Vantage™ combines speed, intelligence and endurance for the highest overall throughput in the industry. Every individual part of its newly engineered front end was selected for high speeds and longevity, for more consistent operation and less costly downtime. Innovative new feeder technology lets you sort mailpieces with a wide variety of thickness while maintaining a consistently high speed. And improved serviceability, such as easy access to the OCR camera, means the system is easier to maintain and keep running at top speed.
Expanded automation
A system that can automate more processes and mail types can be more valuable to your organisation. The Vantage™ is the first sorter which can include both an inline scale and meter, helping some organisations eliminate offline metering and giving others the ability to accept mail from more sources. There are many other technology differences, such as the ability to obtain dimensional measurements for colour and black envelopes, which further expand the types of mail and services that you can offer.
Communisis, in strategic partnership with Pitney Bowes, celebrates new business growth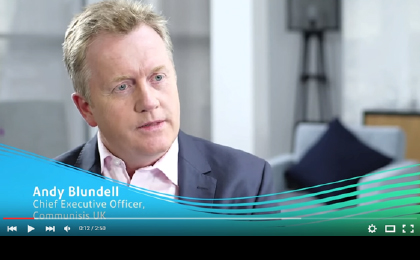 Our UK support team comprises over 190 staff all strategically located to ensure rapid response to customer calls from any destination. Our teams of experienced, highly skilled engineers receive continuous training to keep them abreast of the latest equipment and process developments. Each engineer is fully qualified in installation, training and maintenance, utilising these skills to ensure that customers receive ongoing, optimum performance from Pitney Bowes' equipment.
UK Contact Centre
The team are available between 08:00 and 18:00 Monday to Friday.
Tel: 0870 777 7577*
Fax: 020 8465 4647
Email: enquiries@pbdmt.com
*Please note this number is for Pitney Bowes Document Messaging Technologies the division of Pitney Bowes dedicated to high volume mailing solutions.
Heavy investment in the development of a new Contact Centre has enabled us to further improve the support offered to our customers. Each Contact Centre Advisor is highly trained in processing customer enquiries efficiently and effectively aided by constant communication with our engineer support team.
Click here to buy parts and supplies for this machine.