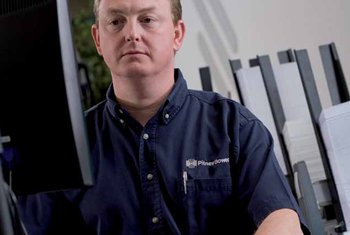 At your service
Why go it alone when you can partner with Pitney Bowes' world-class service organisation. Your production demands and delivery schedules are critical and you need immediate response when a service issue arises.
ServiceWorks - Onsite Service
Onsite Service delivers dedicated service coverage, any time, all the time. Pitney Bowes onsite customer service engineering teams work alongside your staff and become a part of your normal daily operation. They work with you to maximise uptime and productivity.

They know your processes, applications and operators. Our engineers know your business, giving us the confidence to give you guaranteed commitments. - See more: Contact Production Mail Engineer.