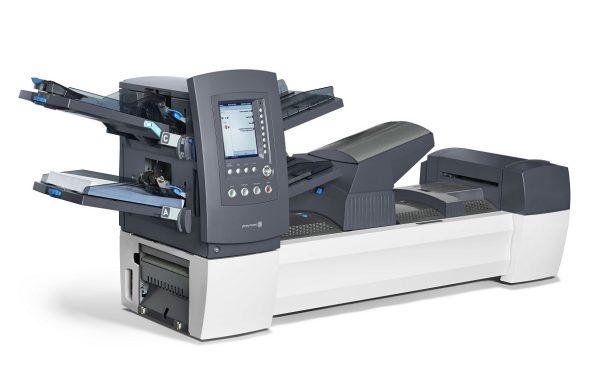 Relay® mid to high volume inserter systems
The Relay mid to high volume folder inserters with file control are designed for mid to large mailers bringing you accuracy and security while increasing the speed of your mailing process. 
With models capable of handling up to 5,400 envelopes per hour, you can be sure your bills, statements and other personalized mail will be assembled quickly.  

Request more information
Your physical communications should be treated with the same scrutiny you afford your digital data.

Mitigate risk
Ensure compliance with new regulations around protecting consumer data.

Improve production
Review job setup and material loading, and in case of errors, easily reprint documents.

Increase efficiency
Use multiple sizes of envelopes to automate even more mailings across your business.

Protect Revenue
Ensure the contents of your mail is accurate and finish faster, so your customers receive mail faster.
See the Relay inserting system with file control in action.
4,000 per hour
62,500
7 (4 High Capacity Sheet Feeders +
3 Sheet/Insert Feeders)
4,300 per hour
120,000
7 (4 High Capacity Sheet Feeders +
3 Sheet/Insert Feeders)
5,400 per hour
120,000
8 (4 High Capacity Sheet Feeders +
4 Sheet/Insert Feeders)
5,400 per hour
200,000
8 (4 High Capacity Sheet Feeders +
4 Sheet/Insert Feeders)