Get peace of mind with a digital visitor and contractor management system
Increase traceability, safety and security with LobbyTrac™.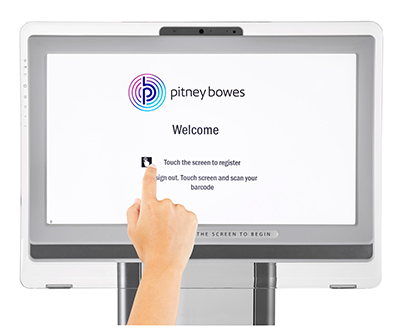 Watch how you can keep your facility safe.
Even though restrictions relating to COVID-19 have now been relaxed in New Zealand, organisations remain on high alert to ensure the health and safety of staff, contractors and visitors at their sites. In the current environment, contact tracing remains crucial, so knowing who is or has been working on your premises is key. Putting measures in place to keep track of contractor information doesn't have to be complex
LobbyTrac™ offers a digital contractor and visitor management solution, providing a secure and safe way to manage people at your facilities. LobbyTrac includes
PB TempCheck*, so you can quickly check a person's temperature before they enter your premises.
Increased traceability of current and past visitors with real-time reporting.
Ability to check a visitor's temperature through PB TempCheck.
Easy and seamless process to manage contractors on site with real-time reporting to enable contact tracing and maintain compliance with workplace safety rules.
Integrate with internal contractor induction workflows.
Easily manage and maintain assets such as access cards or site keys.
*PB TempCheck feature included in LobbyTrac is listed on the Australian Register of Therapeutic Goods.