Increase traceability, safety and security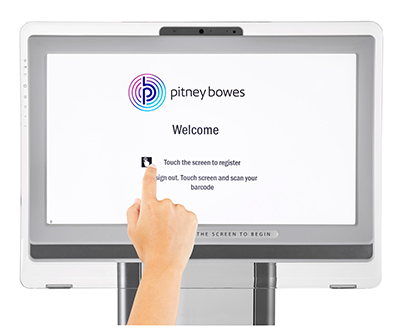 Watch how you can seamlessly and securely manage your visitors.
In the current environment, it remains crucial to know who is or has been at your premises to keep visitors and staff safe. Putting measures in place to track and trace visitor movements doesn't have to be complex.
Pitney Bowes offers a digital solution, LobbyTrac™, providing a compact, secure and safe way to manage visitors and contractors.
Benefits of Pitney Bowes LobbyTrac include:
Quick reporting of who is or has been at your offices to ensure compliance and support contact tracing if needed.
Ability to customise sign-in to include health and safety questions.
Ability to check a visitor's temperature through PB TempCheck.*
Contactless check-in: online pre-registration rather than physical check-in.
Automatic notifications of visitor's arrival to relevant staff member(s).
Improved safety and security of staff and visitors.
Easy management of contractor access and authorisations.
Integration with internal contractor induction workflows.
Available in a range of models to suit different business needs and requirements.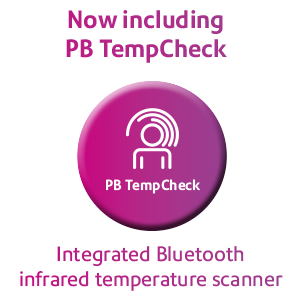 *PB TempCheck feature included in LobbyTrac is listed on the Australian Register of Therapeutic Goods.