Mitigate security risks at your facility
Pitney Bowes LobbyTrac™ is a digital visitor management system, providing a secure and easy way to manage visitors, contractors, and casual employees at your facility. Its intuitive, step-by-step instructions simplify the sign-in/sign-out process by capturing and storing all the pertinent information to a secure database. This enables real-time reporting and greatly enhances existing security processes. 
Maximise the safety of staff, visitors and contractors while minimising the security risks to your facility. 
Watch how you can seamlessly and securely manage visitors and contractors.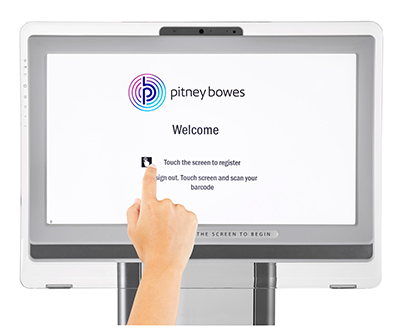 LobbyTrac
Watch how you can seamlessly and securely manage your visitors.
Key benefits of LobbyTrac:
* Better traceability of visitors both current and past, contact tracing enabled thanks to real-time reporting functionality.
* Compliance with WH&S and other government requirements (such as COVID-19 related restrictions)
* Ability to include a health and safety induction upon sign-in.
* Contactless sign-in via a pre-registration option which enables barcode access rather than physical check-in.
* Improved safety and security of everyone on your premises.
* Automatic notifications of visitor's arrival to relevant staff member(s).
* Different hardware and BYOD options. 
* Run emergency evacuations from your phone or tablet
To find out more, call us today on 0800 PITNEY (748639).