Business Shipping and Mailing Services | Pitney Bowes​
Have you considered a Visitor Management System?
In an age of increased regulatory compliance, here's how you can boost your building security and fulfill regulatory requirements.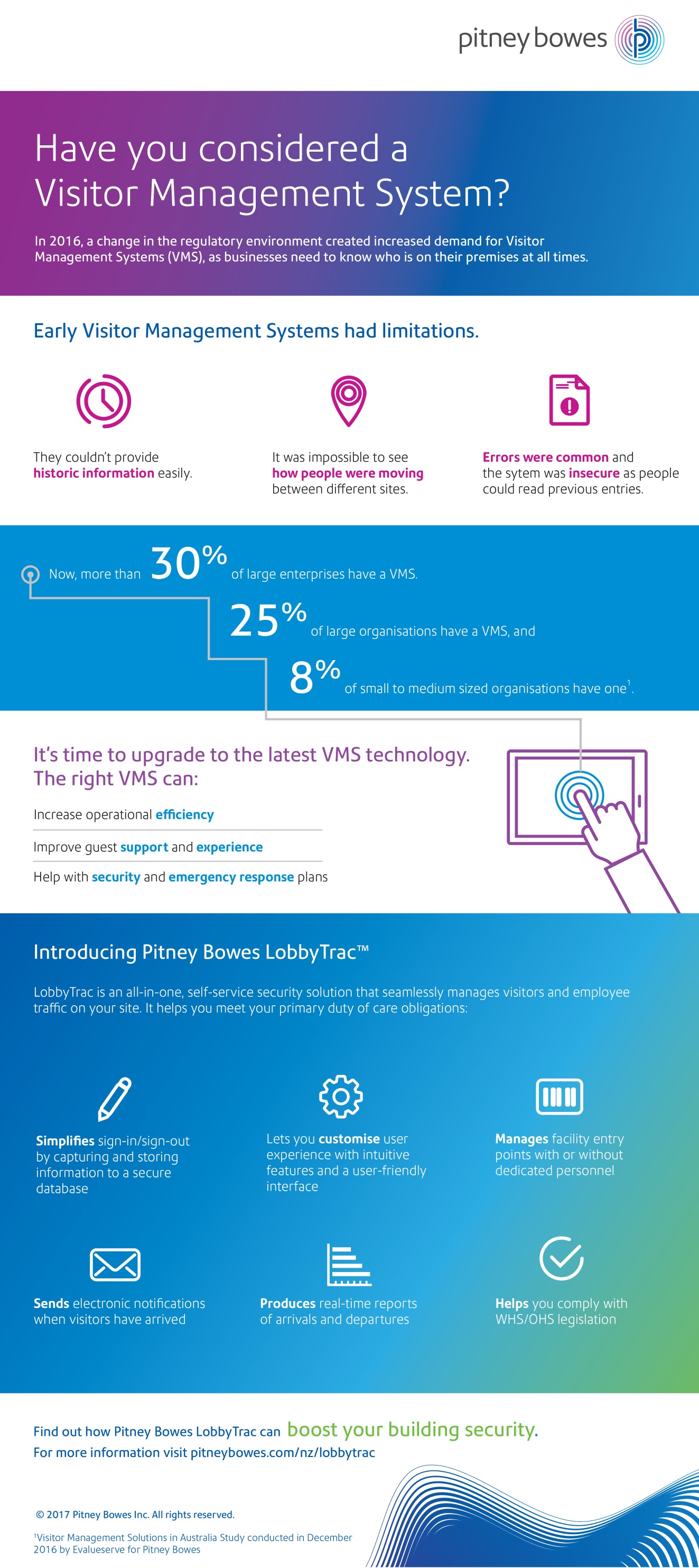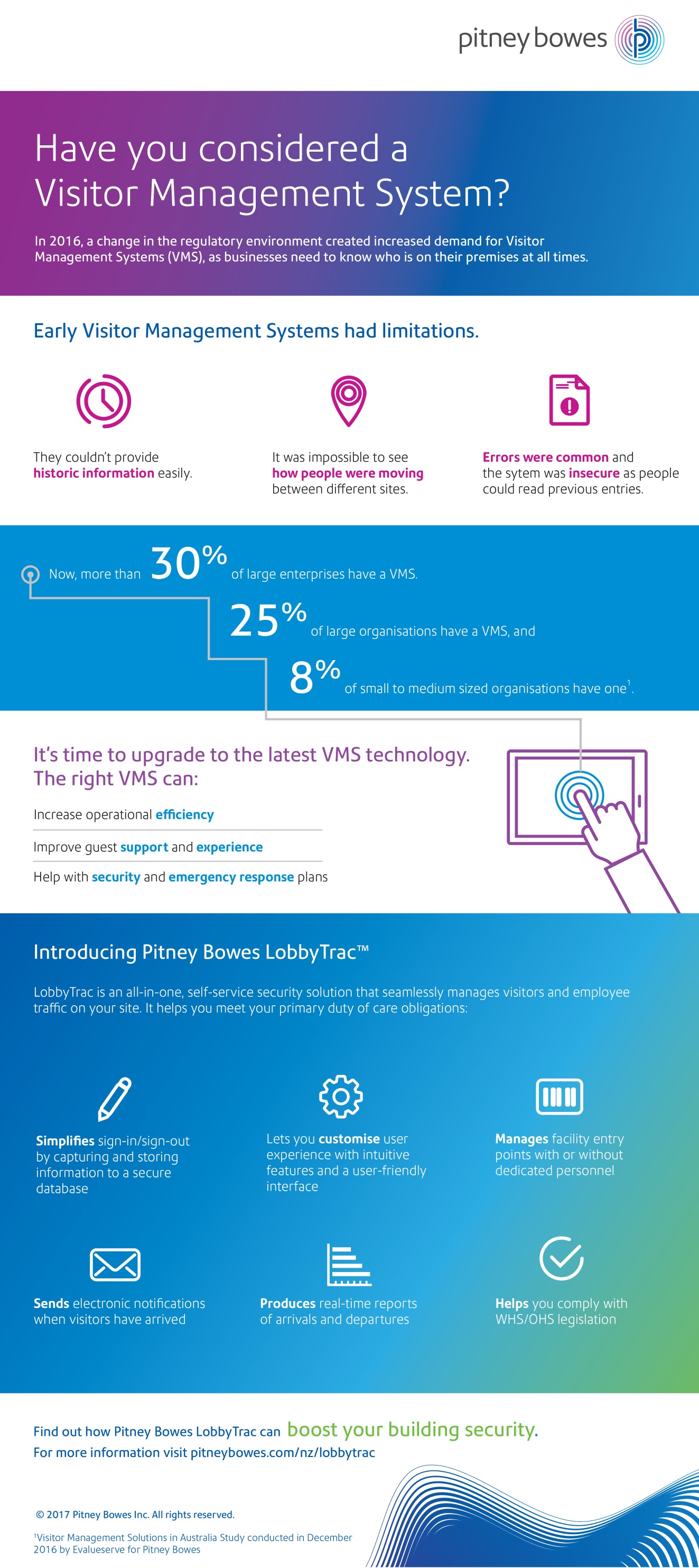 You May Also Like
Digitally managing onsite contractors and visitors should be a priority for businesses across Australia. Read on to find the one that best suits your office's needs.
Read more