Du kanske inte vill ha en ny maskin, men du behöver antagligen en.
Sortiment
När det gäller brev i dag kräver företag och konsumenter allt mer från allt färre. Mer personlig kommunikation, effektivare processer, mer kontroll på kostnaderna och mer korrekt rapportering.
Våra nyare maskiner gör allt detta och mer därtill. Allt du behöver för att vara redo för morgondagens mer komplexa och krävande postgång.
Oversikt

Connect+ 1000

Connect+ 2000

Connect+ 3000

Connect+ 500W
Connect+ er bedre fordi den har

Veiing, limer og stabling
Detaljerte kontorapporter
Utskrift i farge
Utskrift av returadresse
Berøringsskjerm
Internettilgang
Innebygde veiledninger
Det finnes en Connect+ som oppfyller dine behov.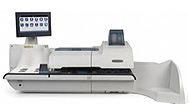 Look mom, no hands!
Automatic feed and return address printing for quicker, larger mail-outs.
A pump-fed sealer, flexible printing and touch screen display means a lightening fast, accurate and flexible machine. Measurable savings for volume mailing, from basic letters to large items.
Go to the Connect+ 1000 product page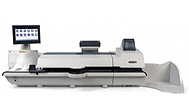 Low-touch, high-speed.
Professional level speed and fully automated processes.
Even faster and even more flexible. 110 letter per minute including shape-based rating for mail up to 16mm thick.
Go to the Connect+ 2000 product page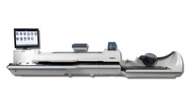 Twice the speed, half the hassle.
Between 200 and 300 letter per minute, even 19mm thick mail.
Perfect for businesses with high volumes and varying weights and sizes. Deals with a huge range of mail while measurably reducing costs.
Go to the Connect+ 3000 product page