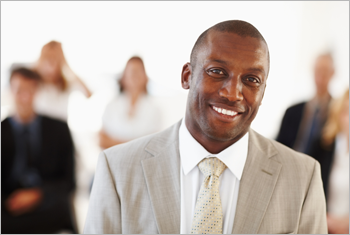 Incorporate Pitney Bowes technology to advance your software solutions.
Use Pitney Bowes development tools and technology for location intelligence, data quality, and other business critical functions.
Use PB's highly specialized technologies in your applications to gain competitive advantage and reduce your time to market. Build our software into your apps using flexible licensing models. Leverage our development investments to stay ahead of the pack and gain new customers.
For server-based, desktop or mobile applications, Pitney Bowes has a solution for your unique requirements.
Choose the partnership model that works best for you.
OEM Partners
Pitney Bowes supports developers who want to embed technology into their own solutions, with or without attribution. Embedded components offer rich functionality. APIs and web services provide access to powerful public or private hosted services. As a Pitney Bowes OEM, you'll gain rapid market acceptance with cost-effective, third party components.
ISV Partners
Our development platforms allow you to build applications based on industry leading Pitney Bowes technologies. Take advantage of a rich array of application services and gain access to our mature, proprietary algorithms. Offer your clients solutions fine-tuned to their industry or functional requirements. Pick the development languages and platforms that work best for you.
Technology Partners
Large software developers should consider a Technology Partnership with Pitney Bowes. With each party contributing technology to a combined solution, this model provides a best-of-breed joint result that solves unique industry problems for enterprise customers.
Blended Partners
If your requirements don't fit into one of the models above, don't worry. We'll find a way to provide you with the tools, terms and technology to meet your unique needs.
Industry leading technologies
Many of our packaged solutions are also available as development tools. When it comes to geo-coding, no one else has the accuracy, performance or scalability of Pitney Bowes technology. For cleansing data, our robust data quality platform is a powerful complement to your application. For address validation, we have the most experienced software in the industry. And that's just the beginning.
Rich, unique data sets
Pitney Bowes offers over 300 unique data sets for parcel boundaries, cell towers, 911 coverage, windstorm risk management and much more. Datasets can be licensed in a variety of ways to meet your clients' needs. Give your customers, and your business, a competitive advantage with Pitney Bowes data sets.
Multiple platform support
Pitney Bowes makes it easy for you to incorporate our technology into your development environment. We have technologies that run on Windows, Linux, IOS, Android, even mainframes. If you're programming in C++, Java, or MapBasic, or using SOAP or REST access protocols, we can help.
Extensive technical support
Developers have unique support requirements. You need examples that show what our code is capable of doing under different situations and constraints. That's why we've developed specialized resources that can quickly and easily respond to your most demanding questions.
Learn About PB Products
Partner Enablement
Code Samples, Use Cases and More