Visitor Management System
Visitor Management System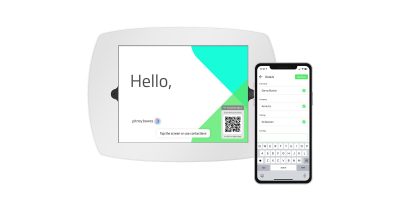 No upfront costs
You pick the subscription that's right for you, and pay one monthly fee.
Simple pricing, no hidden costs
We know hidden costs can be a pain, so we don't charge you extra for features, and there are no limits to the number of staff, visitors or iPads you can connect to a site. It's simple, one subscription for each site you have.
The best first impression
Our visitor management system is a modern, enjoyable way to sign in visitors. Create a positive impression from the moment guests walk into your reception.
Sign in from your phone
Sign in directly from your smartphone with our free companion app on iOS and Android. Our visitor management system automatically detects if you're working at a site, remotely on the road or at home.