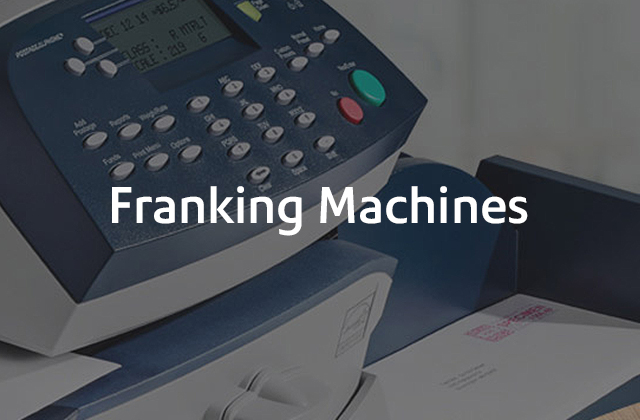 Discover Pitney Bowes postage solutions tailored to your shipping volume
Send mail and parcels from your office or mailroom. Streamline all of your office sending and save on mailing and shipping costs with Royal Mail and Parcelforce Worldwide.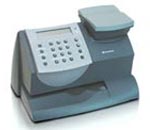 From 0 to 20 letters a day
With the DM60 franking machine, pay the right price for each letter you post while benefiting the lowest postage prices with Mailmark™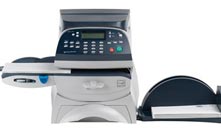 From 20 to 50 letters a day
The DM220i franking machine is the ideal solution for small mail deliveries. It offers many features that will save you time while significantly reducing your postage costs.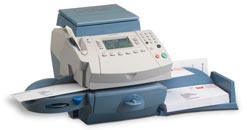 From 50 to 100 letters a day
The DM300c allows you to weigh and stamp all your mail. This postage system developed by Pitney Bowes is easy to use, powerful and features advanced features.

From 100 to 300 letters a day
DM400 Series franking machines weigh and free all your mail. With an integrated feeder, the DM400c and DM425c handle a large volume of mail.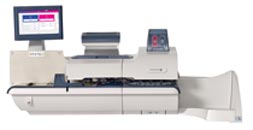 300 to 1000 letters a day
Ideal for all types of businesses, the SendProP1500 is a durable postage solution that automates and simplifies the process of sending different sized mail pieces and shipping parcels.

From 1000 letters per day and industrial mail
The SendProP3000 machine is our most powerful solution. It is therefore suitable for high volume mail processing activities.
Simplify your everyday office sending

Mail
Process mail quickly and accurately all while gaining access to savings of up to 19p on every UK letter you send. Accurately weigh your envelopes so you will never pay more.

Ship
With SendPro, you can view and select delivery options for Royal Mail and Parcelforce Worldwide so that you can make the best choice. Accurately weigh packages and print professional looking shipping labels all in one place.

Track
Ship through SendPro and track every delivery status in one place. You can even email delivery notifications to senders or recipients.

Save
Save up to 19p on every UK letter versus buying stamps at the Post Office. With SendPro, you will gain access to Parcelforce Worldwide prices.