Hybrid Mail Solution
Providing faster, cost-effective, greener and secure post.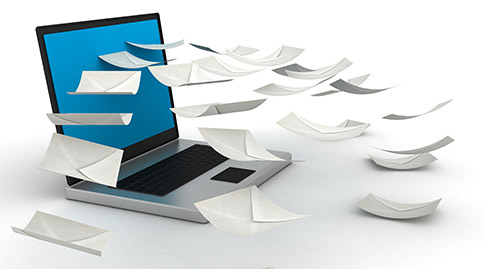 Key features and benefits
Cost efficient and flexible
Print what you need, when you need it. Only pay for what you mail. Save money on franking, stationery and printing and maintaining equipment. Control how much users spend with detailed cost reports.

Easy integration and fully controllable
Integrates easily with your business systems. Manage what is sent out and by whom with our online management tool.
Secure
Total security and confidentiality through our closed systems with end to end encryption and GDPR compliance.
Real-time visibility, transparency and item level tracking
Provides an end-to-end view of your mail delivery. Gain full visibility of each item through the production process and see who posted what and when. With our digital document archive, you also see exactly what your customers see.
Enhanced productivity
Gives staff more time to concentrate on core business activities instead of printing and sending documents.

Digital transformation
We can help you to quickly and easily transition paper mail to digital delivery including email and new emerging consumer digital channels as your customers preferences change on how they want to receive communications.