Meet Gina : Director of Operations, QSR
Delivering service support and client experience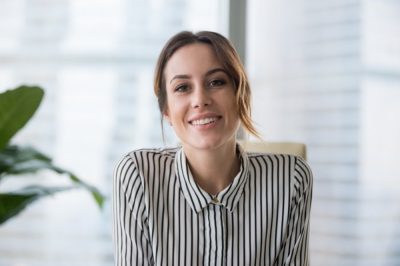 Meet Gina
Service Delivery InnovationShe's the director of operations for a leadingPOS solution provider focused on the restaurantindustry. It's her responsibility to providecomprehensive operational support, fromsite planning and installation to training,technical support, fi eld maintenance, partsand logistics to quick service restaurantsacross Europe and North America.
With rising consumer demand, quick servicerestaurant chains are opening new locations at arapid pace. They're in the market for technologythat will add speed and convenience to thecustomer experience. Gina knows that she mustact quickly to capitalize on this opportunity. Butshe doesn't have a lot of time to staff up, and shewants to avoid making large capital outlays tobuild infrastructure.
Gina is searching for a service delivery partnerwith the expertise, capacity and global reach toprovide best-in-class support to a fast-growingcustomer base. She'd prefer working with a singlesource provider to achieve operational eficiency.
Service Delivery Innovation: Smart, strategic supportsolutions for your clients and technology
By partnering with Service Delivery Innovation by Pitney Bowes,Gina gained the ability to streamline operations, deploy newcapabilities and scale and accelerate growth. Pitney Bowes has theexperience, expertise and service infrastructure to help her planstrategically, act quickly and compete effectively.
Integrated field service delivery
Get qualifi ed boots on the ground, when and where you needthem, with fl exible agreements tailored to your needs.
1100+ certifi ed field service technicians handle technicalrepairs, installations and service calls
Analytics-driven demand planning
Logistics and deployment
Exceptional technical help desk support
Resolve problems quickly without the need for service dispatch
.Custom-tailored and staffed call center solution built to supportyour unique challenges and operational requirements
83% global satisfaction rating
Training that empowers peak performance
Our leadership and development team facilitates mastery of criticalskills and supports knowledge capture to ensure service excellence.
Training for all types of OEM platforms
70+ training and production professionals
Classroom, online and video training options
Single-source efficiency and accountability
Tap into a wide range of proven support capabilities to improveoperational efficiency across the entire product lifecycle.
PMP and Six Sigma certifi ed project managers
Reduce number of vendor contracts
Streamline invoice processing