With the new SendPro C-Series, you can move onto the next job without having to worry about the last.
Did I pick the right service? Did I apply the right shipping label? Did I pay enough postage or needlessly add too much? Send with confidence with the SendPro C-Series, the next-generation, all-in-one solution for mailing and shipping.
Whether you ship or mail, the SendPro C-Series helps you get it right every time and eliminate excess costs. The C-Series allows you to easily compare options and track packages across three major carriers. Plus, one easy-to-use address book across all carriers verifies addresses before you ship, ensuring an accurate delivery.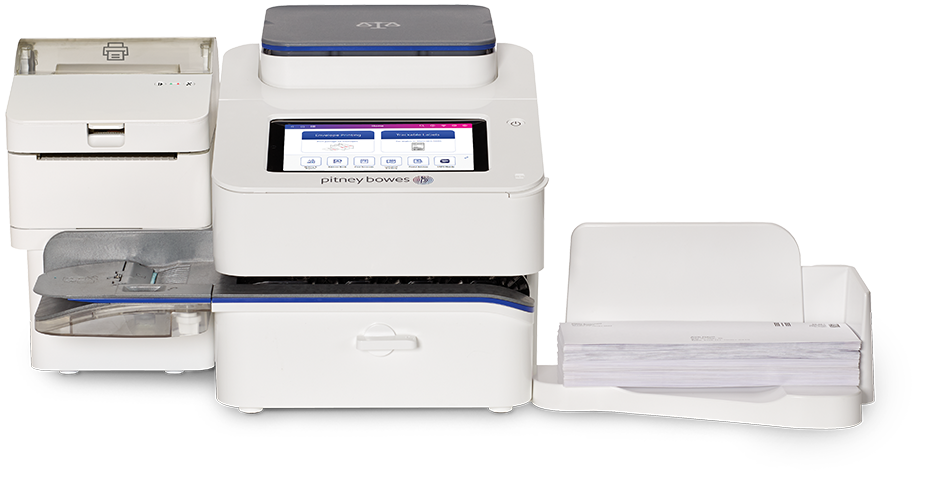 Shipping and mailing are easy and accurate with the SendPro C-Series

Automatic postal rate updates
Automatic rate updates for USPS®, so you're always paying the right postage. And automatic ink ordering means you'll never run out and miss a mailing deadline.

Minimize maintenance
Minimize maintenance with service notifications, diagnostics and how-to videos accessible from the screen. You'll rest assured knowing your C-Series is working to its fullest potential.

Standardized spending and usage reports
Standardized postage spending and usage reports allow for easier cost management, always keeping you in-the-know about where your money is going.

Mailing and shipping options
Mailing and shipping options let you view USPS® services for all your mailing needs and allow you to compare your carrier's shipping options.

Print labels
Print labels to an integrated label printer or any network printer.

Integrated scale
Integrated scale accurately calculates postage and shipping charges for all of your letters, flats and packages. You'll be able to weigh and rate mail and packages with access to multiple carriers' full suites of domestic, international and special services.

Save money automatically
Save money automatically up to 39% off USPS® Priority Mail rates.*

Flexible payment options
Flexible payment options allow you to mail and ship now, pay later. The C-Series' features will be a big help to your bottom line.
Update your current mailing system today.
*Actual savings may vary based on size, weight and proximity to destination.