EngageOne® Video
Evolve to video that interacts with your customers

As a company that has already received numerous accolades for our levels of customer service, we're always looking at new ways to engage our customers and embracing new technologies to drive a greater service experience is a key part of this. We were hugely impressed with EngageOne Video. It will help us take customer engagement to a new level.

Paul Baxter
Head of Direct
Geoffrey Insurance Services and Zenith Direct
As a specialized engineering-driven organization, we have to be as efficient as possible, without losing the personal relationship with customers that we are best known for. EngageOne Video allows us to uncover customers' needs and efficiently maintain a strong relationship with a customer, while maintaining the interactivity of an onsite capabilities presentation.

Chris Teague
Director of Marketing
Barnhart Crane & Rigging Co.
Business benefits
EngageOne Video allows you to more precisely and accurately engage with your customers at their moment of need. Our award-winning personalized video solution can help your business reach more customers faster and deliver more relevant communications with a personalized, interactive, two-way dialogue.
Impactful

Predictive

Proven
Unique, real-time experiences that deepen relationships.
Use customer data to personalize video content.
Respond to viewer preferences in real time.
Reach dozens of clients or millions of prospects.
Expert interaction without the overhead.
Captivate and inspire clients, customers, prospects and employees.
Explain everything from statements to procedures in clear, easy-to-understand ways.
Process complex mail with real-time, integrated, end-to-end tracking and control.
Easily integrate EngageOne Video into existing systems and workflows to create a seamless user experience.
Anticipates customer needs.
Present the best next engagement automatically.
Empower your sales teams with simple, automated lead qualification.
Data-driven results that improve your bottom line.
Achieve engagement levels ten times greater than standard videos.
Use video to help upwards of 75% of customers learn more about your offerings.
Increase Net Promoter Scores by up to 10%.
Industry applications
With EngageOne® Video, you can harness the power of navigable, choice-based video that educates and guides your customers to take action. Our customizable templates deliver best practice and fast time-to-value solutions to common business processes such as customer onboarding and billing. These solutions allow you to move beyond text-heavy websites, emails and printed materials.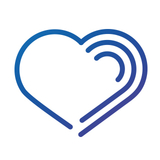 Healthcare
A number of regulatory changes and business imperatives have created the need to engage effectively and directly with members and patients. Unfortunately, this has become increasingly difficult to do. Our platform enables you to answer policyholder questions about: bills and statements, plan enrollment and explanation of benefits.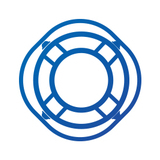 Insurance
From property, casualty, life, annuity and specialty - and by way of each distribution channel – you need to craft custom content that speaks to a range of customer needs. This content must also drive business value and reduce costs. Our platform enables personal engagement at scale.
EngageOne® Video Auto Insurance Onboarding Use Case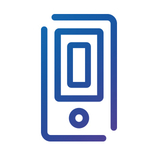 Telecommunications
Our personalized video solutions have driven significant business value for many telecommunications clients including: increasing sales while minimizing acquisition costs, explaining complimentary product offerings and bundles and decreasing customer support expenses associated with bill shock.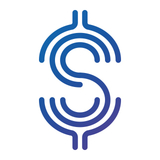 Financial Services
Whether it's reducing customer onboarding costs, deepening relationships through growth in wallet share, or retaining current customers, you can reduce support expenses while simultaneously increasing advocacy and cross-sell opportunities.
EngageOne® Video Checking Account Onboarding Use Case
How insurance companies are leveraging Data-Driven, Interactive and Personalized Videos
Read the eBook
Getting started with EngageOne Video
We use a simple process to get you started with EngageOne Video in the shortest possible time. Our optional managed service provides a complete solution that can be adjusted based on your needs and business requirements.
Design
We work with you to define the business objectives, scope, storyboard and tracking metrics required for success.
Produce
We will create the personalised video experience and coordinate any integration with your systems.