Function of Beauty uses Pitney Bowes Designed Delivery solutions to meet customer delivery expectations

Function of Beauty is the world leader in customizable beauty, with hair, skin, and body care products made for you (and only you).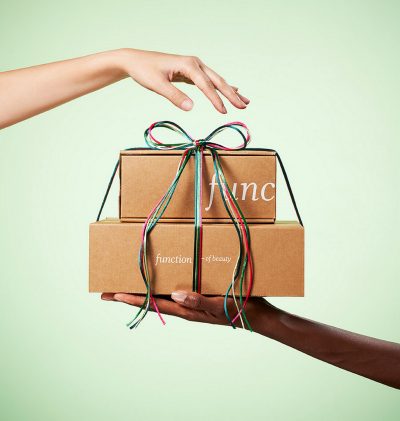 Our Designed Solution
Rather than using a one-size-fits-all solution, Pitney Bowes designed a blended, customer-driven delivery solution for Function of Beauty's unique challenge. Their designed solution balances speed and cost by triggering expedited delivery for new customers and standard delivery for repeat customers. The hybrid solution meets Function of Beauty's customer expectations—no matter who they are—while also aiding in their goals for new customer acquisition and delivery cost savings. Additionally, the Pitney Bowes BOXtour solution empowers Function of Beauty to know where and how their packages are being handled, giving them the power to make the best decisions and pivot when needed.
Why Designed Works
Function of Beauty's highly personalized beauty offerings and varying customer needs called for a flexible delivery solution. Pitney Bowes Designed Delivery approach—from configuring a bespoke delivery solution to collaborating on innovative features—allowed Function to continue to grow with peace of mind that Pitney Bowes will continue to flex and grow with them as a long-term partner. Pitney Bowes and Function of Beauty look forward to continuing this strong partnership and collaborating hand-in-hand to ensure that we are evolving to meet their needs, sharing ideas and input on new features that will continue to improve the customer experience and enable growth.
Learn more
Find out if your company is a candidate for our Designed Delivery services--or Pitney Bowes' other modular solutions