Short & Long-Term Business Loans
Get the capital you need to advance or protect your business.
Solve your current cash needs with short and long-term loans and other financial solutions. Pitney Bowes empowers small and lower middle-market businesses by complementing existing banking and financial relationships.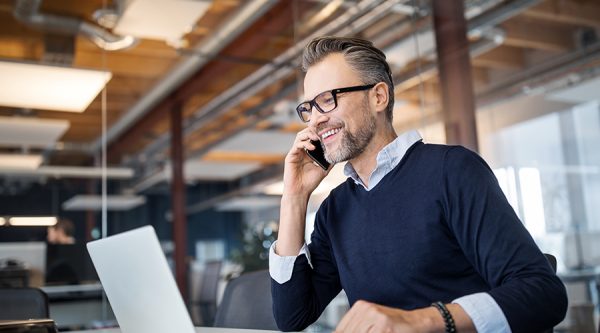 Scale your business and seize new revenue and commercial opportunities with affordable working capital.
Strengthen your balance sheet to restructure debt with competitive pricing.
Manage cash flow and improve liquidity with set terms and predictable payments.
Get competitive pricing and take advantage of rates appropriately adjusted to your needs.
Solutions that deliver real financial benefit.
Confidently investing in small and lower middle-market businesses
Operates The Pitney Bowes Bank, Inc., an FDIC-insured, state-charted bank and nationwide lender
Tailored solutions with structures and terms suited to specific business needs
Global expertise and local market knowledge
Domain expertise in shipping, logistics, and commerce
Short and long-term lending
Short and long-term business loans serve a variety of business needs. In a typical scenario, borrowing terms will depend on the business and the purpose of the loan.
Short-term loans tend to be for operational needs, allowing you to adjust to the ebbs and flows of the business cycle, including activities such as:
Starting new capital projects and product launches
Handling seasonality and cash flow
Purchasing quick-moving inventory at discount
We'll take the time to understand your business and its current and ongoing capital needs.
 
Speak to an expert about solutions to your capital needs
Frequently Asked Questions
How do business loans work?
Businesses are given a specific amount of funds and an amortized payment period with a fixed or variable interest rate until the loan is fully repaid. 
How much should I borrow?
Speak to an expert to ensure you borrow the right amount or consider more flexible lending solutions like credit lines.
What term length is best?
The appropriate term length depends on the purpose of the loan and the timeline for return on the investment.
How long does it take to get approved for a business loan and receive my funds?
Approval for loans can be as quick as a few days from providing the required information, with funds typically available within 7 days after approval.
Do short-term loans cost less than long term loans?
It depends. While the shorter term length typically lowers the total borrowing cost, the APR may be higher, and the individual profile of the business and business need will greatly affect the APR of these loans.
What is a good or average loan rate, and what will my rate be?
Loan interest rates are subject to numerous factors. Speak to an expert to get a more detailed pictured.
What's the difference between secured and unsecured loans?
Secured loans have an asset as collateral against the borrowed amount, and typically have lower interest rates, depending on the business's financial profile, creditworthiness and the type of securitized collateral.