Global Policy

Energy Conservation & Waste Management

Product Compliance & Stewardship

Environmental Case Studies
Pitney Bowes is committed to complying with applicable Environment, Health and Safety regulations for our operations globally. We aim to:
Provide safe products and services.
Reduce their impact on the environment.
Go beyond compliance to be a leader in best EHS practices.
Conduct our operations in an environmentally responsible manner.
Ensure that our employees can work without injury at our facilities or other locations.
Compliance with this policy is the responsibility of every employee.
The Global Environment Health and Safety Department is responsible for establishing policies and monitoring implementation.
Corporate, subsidiary and business unit heads are responsible for implementing corporate EHS programs, tailored to their business needs, within their operations.
Carbon Management
We were an early leader in the field of Climate Change Advocacy. In 2007 we established our baseline carbon footprint following the World Resources Institute protocol and published the Pitney Bowes Corporate Technical Standard on Carbon Management. This document established the requirements for the creation of a carbon management program to address climate change, including energy consumption and conservation measures and annual public reporting of the Pitney Bowes carbon footprint. Using a process validated by independent third-party review, we provide guidance for our lines of business, laying out enterprise-wide energy consumption data collection standards, outlining roles and responsibilities for each business, and establishing the tools to be used to collect and report the data to the corporation. This guidance is updated frequently to reflect changing guidance from industry-leading organizations such as the Carbon Disclosure Project (CDP™) as well as internal changes in our business.
Carbon Disclosure and Performance
We publicly report our GHG carbon footprint through the international Carbon Disclosure Project and participate in both the Investors and Supply Chain Surveys. In 2018 we received a "C" score for these surveys, in line with North America Regional average scores.
For the tenth consecutive year, our protocol for the collection and reporting of global carbon emissions has received third-party verification following an extensive review. Our verification includes a review of Scope 1 (direct fossil fuel emissions and company owned and leased vehicles), Scope 2 (electricity consumption, using both location and market-based methodologies) and Scope 3 (carbon emissions due to business air travel and personal vehicle fuel mileage).
Our ongoing efforts in site consolidation and implementation of energy-efficient equipment and processes continue to pay dividends in reducing both our energy costs and our overall carbon footprint. We achieved our 2017 energy reduction target (5 years, 15%) by the end of 2014, and set a new target of a further 8% carbon reduction over the next five years. Last year we continued to progress toward that goal. With an overall decrease in Market-based Scope 1 & 2 emissions for 2018, we are now 76% of the way toward our 2020 target. (This progress does not include results from Newgistics (FDR) sites, as they were acquired in 2017 and were therefore not included in the 2015 base year. Once we reach our target, a new base year and target will be set to include these sites.)
Renewable Energy
We are a founding member of the Green Power Market Development Group, an industry partnership with the EPA to promote the development and purchase of alternative energy. We have purchased renewable energy credits (RECs) every year but one since 2003, and we continue to do so today. RECs support green power projects using technologies such as solar, wind and biomass. So far, our RECs have resulted in more than 99,000 metric tons of CO2 emission reductions.
Reducing Energy Consumption
We are committed to making all our operations greener and more efficient. Our cross-functional Energy Task Force has raised employee awareness about energy conservation at our facilities and led to significant reductions in energy consumption. Through the end of 2018 we reduced our electricity consumption by approximately 34.0 million kilowatt hours from our 2007 baseline, saving $4.95 million and reducing our carbon footprint by 16,350 metric tons of CO2. Energy-saving initiatives have included more efficient lighting fixtures, lighting fixture retrofits and energy auditing activities as well as site consolidations.
In 2018, the company continued to focus on site consolidation as part of its strategic transformation initiative. Over the last six years these efforts have enabled us to reduce related energy consumption by more than 29.0 million kilowatt hours of electricity, resulting in a reduction of over 11,200 metric tons of carbon emissions.
Minimizing Waste from Operations
For over 20 years Pitney Bowes has taken part in the EPA's WasteWise Initiative, a voluntary program to minimize waste generation, increase recycling and promote the manufacture and purchase of products with recycled content. Over the years we have received nine awards from the EPA, including designation as Program Champion and Partner of the Year and membership in the Wastewise Hall of Fame. Last year we continued our progress under the WasteWise program by increasing single-stream recycling in our Presort business.
Our U.S. waste reduction campaign resulted in the avoidance of more than 11,690 metric tons equivalent of CO2 (MTCO2E) in 2018. Since 2004, we have avoided 267,480 MTCO2E, equivalent to the effect of removing more than 49,354 cars from the road.
Minimizing Electronic Waste
Waste from electronic products (e-waste) poses a global threat to soil and water quality. According to United Nations estimates, between 20 and 50 million tons of e-waste are generated worldwide each year. Within the U.S., e-waste now accounts for 80% of the country's toxic garbage and 70% of the heavy metals in landfills. To support global initiatives to combat the growth of e-waste, our policy is to recycle all electronics that are not remanufactured. Materials captured through recycling (plastics, steel, aluminum, copper, etc.) are then available for beneficial re-use in a variety of industries. Our selection of e-waste recycling vendors is based in part on their guarantee that all e-waste is broken down for reuse and no e-waste is shipped overseas. We verify the performance of these vendors through audits and compliance checks as well as the tracking of waste quantities. In 2018, we recycled a total of 2,668 tons of electronics waste in the U.S. and E.U.
How Our Home and Agile Work Programs Help Lower Our Carbon Footprint
More than 2,000 Pitney Bowes employees are classified as home-based or agile workers (working from home two or more days a week). To determine how much energy our home and agile work program is saving, we surveyed our employees with a simple question: "How many miles do you believe you save per week by not commuting to a Pitney Bowes office?" The results were amazing! More than 400 employees responded to the survey. And from this group alone, the mileage savings added up to almost 109,000 miles a week, or over 5 million miles a year not driven.
The time savings were also of enormous benefit to these employees. And the energy savings benefited not only the employees, but the company and the environment as well. Using the EPA estimate of 22 miles per gallon for the average vehicle, the program saved these drivers over 237,000 gallons of gasoline over a one-year period. And using the EPA's average-vehicle emissions estimate of 404 grams of CO2 per mile driven, it also enabled them to avoid about 2113 metric tons of CO2 emissions.
Here's how those savings play out in the EPA's Greenhouse Gas Equivalency calculator:
Environmental Product Compliance
We have rigorous processes and procedures to ensure that our products comply with environmental standards and requirements. We have also integrated these compliance standards into our Supplier Code of Conduct and into our supplier contracts, engineering standards and product specifications. We ask our suppliers to provide data into a database we use to monitor compliance.
To manage and support these initiatives, we utilize two cross-functional teams: a Product Compliance Team (PCT) and an Environmental Committee (EC). The PCT includes representatives from our lines of business and support groups. The Environmental Committee oversees the work of the PCT and is made up of senior managers. In addition to providing guidance, the Environmental Committee authorizes the financial and human resources needed, and enforces corrective measures both within the company and with our supply chain.
Risk Assessment and Mitigation
The PCT and EC are tasked with identifying risk associated with regulations, suppliers, and product types, in terms of exposure, frequency and severity.
We identify and prioritize risks in our supply chain by assessing supplier data. We then determine which suppliers require further evaluation based on the data.
Chemical Product Review Team
The PCT also has a subgroup, the CRT, that reviews and approves new Pitney Bowes branded chemical products prior to sale, to ensure they meet company safety requirements, have appropriate safety datasheets (SDS) and are properly tracked for regulatory reporting. Our safety data sheets are regularly reviewed and can be found at the following link: http://www.pb.com/sds.
REACH regulation
REACH (Registration, Evaluation, Authorisation and Restriction of Chemicals) is a European Union regulation aiming to protect human health and the environment from exposure to hazardous chemical substances either in chemical products or articles.
As an environmentally responsible company, we seek to fulfil our obligations under REACH regulations by gathering information on the properties of chemical substances used in our products.
For information regarding Pitney Bowes products that may contain any REACH Substance of Very High Concern (SVHC), click here or contact us at EHS@pb.com.
Environmental Compliance Training
We believe that in order to ensure product compliance throughout the company, employees must have awareness and a strong sense of ownership. In 2018, we updated our training to include online, automated programming in addition to in-person training events. Doing this enables us to reach more employees, make it easier for them to schedule training, track completion rates and ensure attendance.
Regulatory Reporting and Data Management
We have processes and programs in place to ensure accurate and consistent regulatory reporting. We maintain a system that documents the assignment of responsible individuals, alerts stakeholders to approaching deadlines, stores reports with associated data, and provides monthly email notification to management regarding upcoming deadlines, submittal status and completion dates.
Remanufacturing
Our company has a long legacy of product remanufacturing and recycling. We have established centers throughout the United States, Canada and Europe where clients return products for subsequent remanufacture, harvesting of parts or recycling. In 2018, equipment remanufacture diverted over 654,000 pounds of waste from recycling to reuse.
We have a robust remanufacturing process that has kept more than 3.6 million pounds of products out of our waste streams in the past eight years.
Fleet Efficiency/Environmental Initiatives
We have taken numerous steps to help our transportation fleet reduce GHG emissions and conserve fuel. Examples include:
- Limiting idle time to five minutes before shutdown
- Fitting trucks and trailers with fairings to reduce drag
- Using route optimization software to minimize distances and travel times and model ideal routes
- Insisting on adherence to a company-wide speed limit
These efforts have resulted in a daily reduction in vehicle usage of 1,145 miles and 111 hours or an annual reduction of 298,000 miles and 29,000 hours—equivalent to approximately 30,000 gallons of fuel saved per year.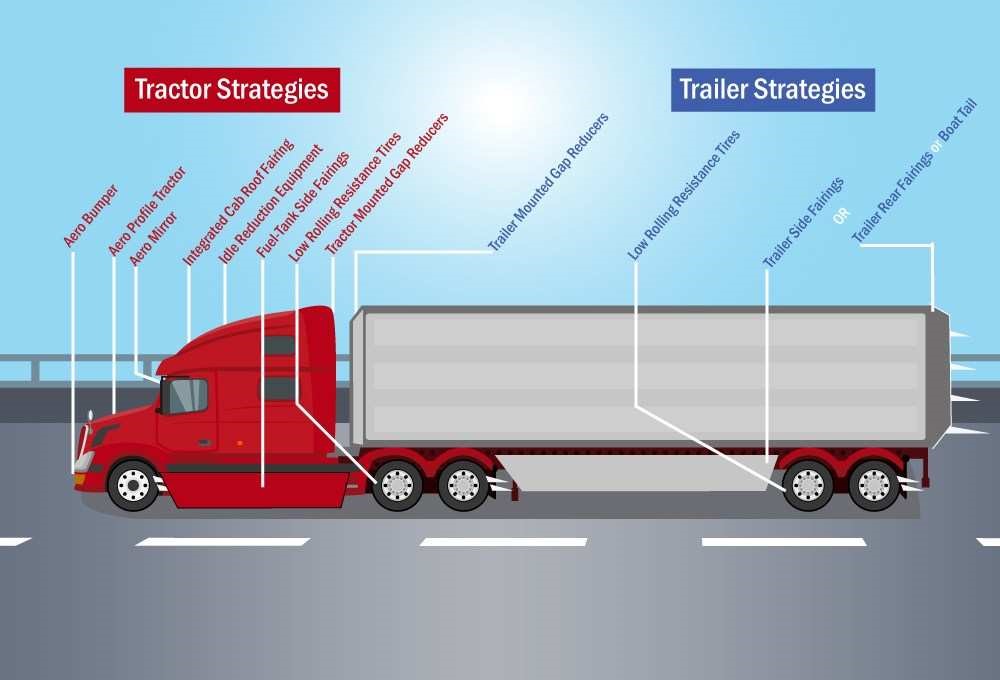 Energy-saving truck and trailer modifications to improve fleet performance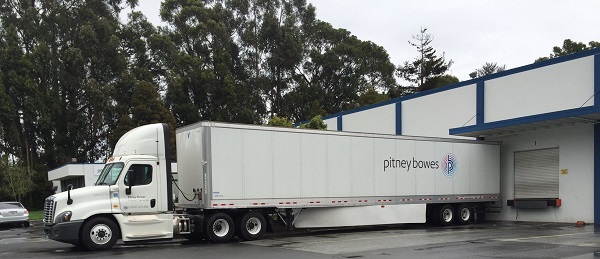 Product Stewardship
A Focus on Environmentally Friendly Products
We have a strong focus on environmentally friendly products. Examples include our Green Machine program, Energy Star rated Pitney Bowes mailing machinery, and a number of computer product options.
Green Machines. Through our Green Machine program, we offer a variety of Factory Certified Mailstream Solutions. These remanufactured products make an excellent choice for clients looking to contribute to a safer, cleaner and greener environment at substantial savings.
Energy Star Partnership. Pitney Bowes is committed to designing and manufacturing energy-efficient equipment because it lowers operating costs and helps preserve the environment. ENERGY STAR is a U.S. government program designed to encourage the use of energy-efficient products and practices through clear consumer labeling backed by rigorous standards. The ENERGY STAR label makes it easy for consumers to identify and purchase energy-efficient products that offer savings on energy bills without sacrificing performance, features or comfort.
As an ENERGY STAR® Partner, Pitney Bowes offers Energy Star rated models for the following categories of equipment:
· SendPro C200, C300, C400
· SendPro P1000, P1500, P3000
· Connect+ 500W, 1000, 2000, 3000
· DM 125, 225, 300, 400, 475
https://www.energystar.gov/productfinder/product/certified-imaging-equipment/
Compressor Condensate Waste Minimization
In 2018 we continued to work on minimizing our air-compressor condensate waste streams and improving disposal methods. This work included evaluating the feasibility of discharging small condensate waste streams to publicly owned treatment facilities near our U.S. locations, a practice which reduces disposal costs and ensures compliance with local regulations. We also instituted upgrades to our preventive maintenance and waste minimization procedures.
Shrink Wrap Recycling
In 2018, our Presort business undertook a study of potential beneficial-reuse options for shrink-wrap. The study began with surveys to determine how much shrink-wrap is being generated, how waste is being disposed of, and whether it can be baled for volume reduction. The next step will be to develop recycling options based on study results.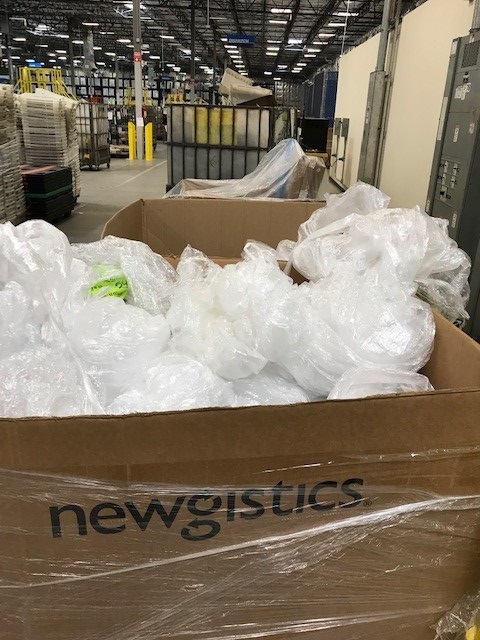 PB Environmental Management System supports ISO 14001 certifications
We continued our long tradition of promoting best practices in environmental protection by having our environmental management system certified to the internationally recognized environmental standard ISO 14001.
In the UK, our ISO 14001 certification dates from 1997 and has been continuously maintained since. In 2018, we maintained our certification to the new ISO 14001:2015 version covering our UK supply chain operations.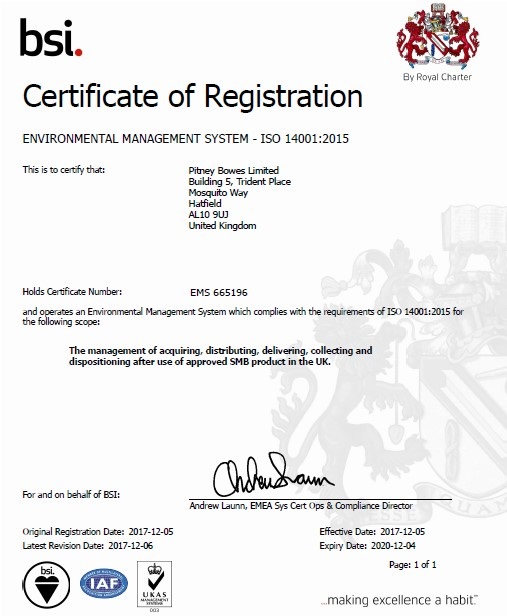 In Sweden, we successfully transitioned our ISO 14001:2004 certification to the new ISO 14001:2015 version in 2018.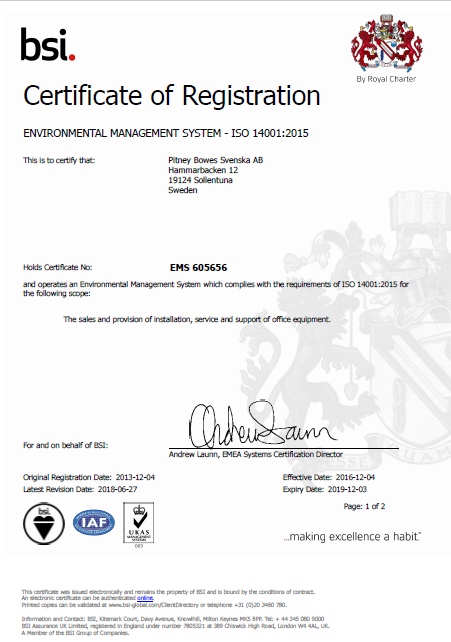 Sustainable office supplies
In most countries where Pitney Bowes operates, we are proposing sustainable paper and envelopes as part of our office supply product offering. The range of specifications depends on the country but includes products certified FSC (Forest Stewardship Council), PEFC (Programme for the Endorsement of Forest Certification) and recycled paper.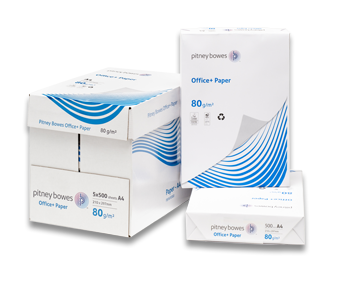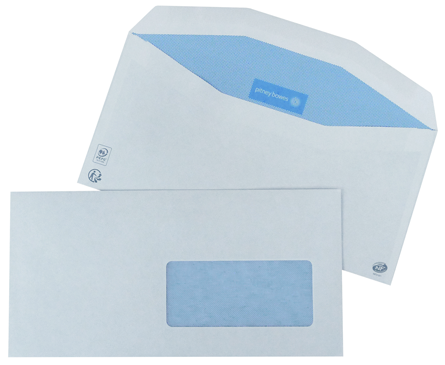 Investigation and Remediation at the Former Chicago Musical Instruments site in Fullerton, California
In 2016 Pitney Bowes finalized an administrative consent decree agreement with the California Department of Toxic Substances Control for the continuing investigation and remediation of the former Chicago Musical Instruments (CMI) site in Fullerton, California. Since receiving DTSC approval in February 2017,we have worked in accordance with that agreement to further assess and remediate potential soil and groundwater contamination resulting from CMI's long-ceased operations and also assess contaminant contributions from other nearby release sites.
It is a measure of our commitment to environmental responsibility that we have undertaken this work to clean up a site which Pitney Bowes never physically occupied. The 7.5-acre property was used for agricultural purposes from at least 1927 to 1953. From 1954 to 1979 it was owned and utilized by CMI to manufacture musical instruments. CMI's instrument-making operations at the site occurred from the 1950s through the seventies. Since 1979 it has been owned by United Duralume Products, a metal products fabricator.