Debbie Salce
Vice President and Treasurer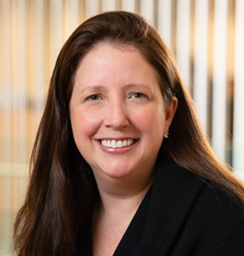 Debbie Salce is Vice President and Treasurer at Pitney Bowes Inc. In this role, she provides global leadership and direction relating to funding and capital structure planning, pension and investments management, cash management, and risk operations, including foreign exchange, insurance and liquidity-related matters. She also serves as a corporate officer, member of the Global Operating Team, Chair of the company's ILC bank, President of the company's captive insurance company and director for several subsidiary operations.
Prior to her current position, Debbie served as Vice President, Enterprise Performance Management. In this role, she established key metrics for the corporation to drive management reporting, business decision making and forecast accuracy. In addition, she managed the Financial Planning and Analysis and Corporate Staff Finance groups.
Debbie joined Pitney Bowes in 2001 as Director, Capital Markets, and earned promotions of increasing responsibility in the Corporate Treasury Department. As Assistant Treasurer, she led the company's Global Risk Management Group. As Vice President and Assistant Treasurer, Debbie had responsibility for PBI's global treasury operations, including capital markets, cash management and foreign exchange. She later went on to lead the company's Global Pension and Trust Investments group. She has also provided support to the company's Enterprise Risk Management program and various strategic initiatives during her tenure.
Before joining Pitney Bowes, Debbie spent six years in the investment banking industry where she worked in both client coverage and capital markets with organizations including Morgan Stanley and Bear Stearns.
Debbie earned an M.B.A. at Columbia Business School and holds a dual B.A. in economics and political science from the University of Connecticut. She is an active supporter of the National Foundation for Teaching Entrepreneurship and serves on the board of the YWCA of Greenwich, Connecticut.