Fast and flexible.
The DM125 is flexible enough for larger mailings and nimble enough for smaller ones. Whether it's a mailing to 300 customers or an overnight parcel to your accountant, the DM125 is can handle virtually anything you need to send.
Simply load your mail into the feeder and the DM125 does the rest, freeing your time for other tasks.
Our meter features a semi-automatic letter feed that handles up to 35 pieces per minute, a built-in scale that accurately calculates postage and an envelope moistener that ensures a secure seal.
Take advantage of this offer to enjoy:
A free 60 day trial*
$100 in postage coupons*
A free starter kit (1 ink cartridge + shipping labels)
Free customized envelope messaging capabilities
Access to valuable postage meter discounts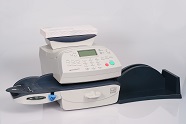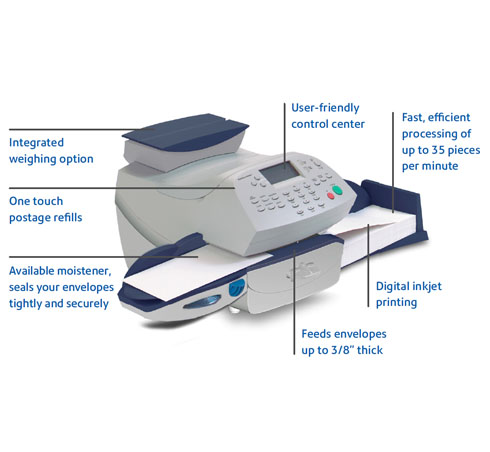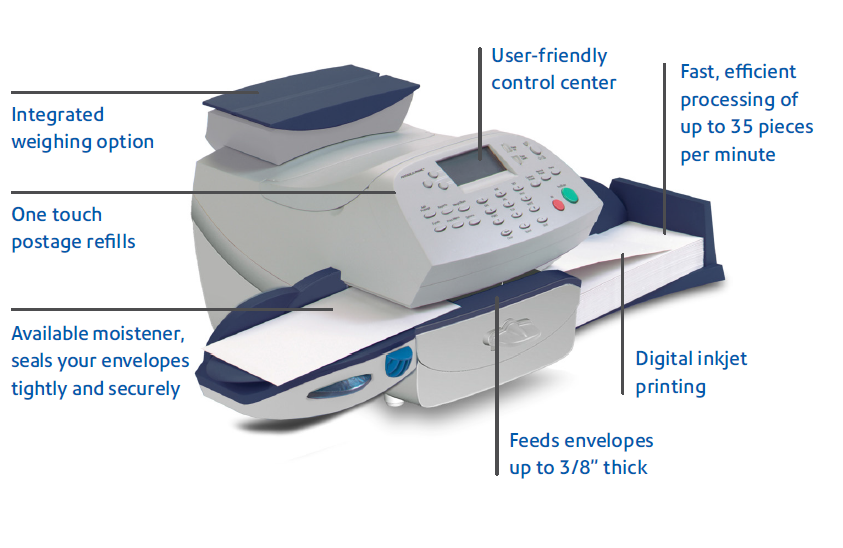 Love it or give it back. You're covered by the Pitney Bowes 60-day satisfaction guarantee.
* *Postage and supplies charges will apply. Unless you cancel during your 60-day trial, the DM125 will be $34.99/mo.
*Postage coupons redeemable after the free trial period if you stay on. Offer good for new customers only. After the 60-day trial, rent the DM125™ meter for $34.99 per month for one year, plus the cost of postage, refills and supplies you use. An initial $30 postage deposit is required. If you are not completely satisfied, return the meter and scale during the trial period with no further obligation. Any unused postage will be returned by the USPS. Internet connection required with DM125™. Cannot be combined with any other offer. By ordering, you represent that the meter and/or scale will be used for business or commercial purposes only, and this is not a consumer transaction. Pitney Bowes, the Corporate logo and DM125™ are trademarks owned by Pitney Bowes Inc. Post Office, Priority Mail, Express Mail and Delivery Confirmation are trademarks of the United States Postal Service. Additional terms and conditions apply to your rental in accordance with the applicable Pitney Bowes rental agreement that will accompany your order. Offer expires 90 days from receipt of this promotion.