mailstation2™ postage meter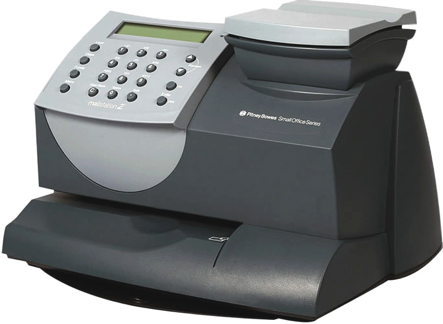 Ways mailstation2 can help you


Weigh packages

The built-in scale accurately weighs each letter- so you get the right postage every time.


Print postage

Print accurate postage for most classes of mail directly on envelopes and refill postage digitally in seconds.


Mail envelopes

Print most classes of mail, including Priority Mail and Priority Mail Express, and give your mail a polished look with a metered indicia.


Save money

Enjoy exclusive postage discounts – save 3¢2 per First-Class Mail® letter – not available at post offices.
Notable features
Dimensions:
13.6" L x 11.1" W x 8.5" H
Electrical:
100-120 VAC, 50/60 Hz, 1.0
Media sizes:
Letters, large envelopes, postcards & small packages
Integrated weighing options:
Connectivity:
Network enabled via Wi-Fi, LAN or PC (USB) connection
Features:
Ink jet printer
Integrated 2 lbs. scale
Productivity:
Best for mail volumes of up to 100 pieces per month
Envelope printing speed of up to 18 letters per minute
Standard Rating
USPS® Mail & Shipping Services
USPS Domestic Rates
USPS International Rates
Core Supplies:
Ink cartridge
Tape strips for oversize items and packages
Start your mailstation2 free trial today.
SendPro® Online
SendPro is the simplest, most complete online postage solution for sending letters, overnights and packages with USPS®, FedEx® and UPS®.
SendPro® C200
The SendPro C200 is the simplest, all-in-one technology for office mailing and package shipping. It is a complete sending solution that eliminates guesswork, allowing you to process mail and send packages all from one place.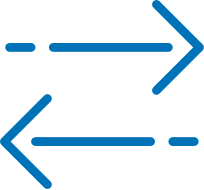 Compare solutions
No matter what you send, or how often, with Pitney Bowes it's easy to find the sending solution that's precisely what you business needs.
Offer good for new customers only.
*The cost of postage, supplies and refills is not included in your free trial or your rental fee. You will receive 2 free postage refills within your first year. After, you will be charged $7.99 per refill transaction. Unless you cancel during the trial period, charges of $19.99/mo. will apply. **Amazon.com is not a sponsor of this promotion. Except as required by law, Amazon.com Gift Cards ("GCs") cannot be transferred for value or redeemed for cash. GCs may be used only for purchases of eligible goods at Amazon.com or certain of its affiliated websites. For complete terms and conditions, see
www.amazon.com/gc-legal
. GCs are issued by ACI Gift Cards, Inc., a Washington corporation. All Amazon®, ™ & © are IP of Amazon.com, Inc. or its affiliates. No expiration date or service fees. You will receive an email with your electronic Amazon Gift Card after you continue to use the system after the 60-day trial ends.
1
Credit account terms and eligibility are determined by The Pitney Bowes Bank, Inc. Member FDIC.
2
Savings is on letters up to 3 ounces.