SendPro® Online sending solution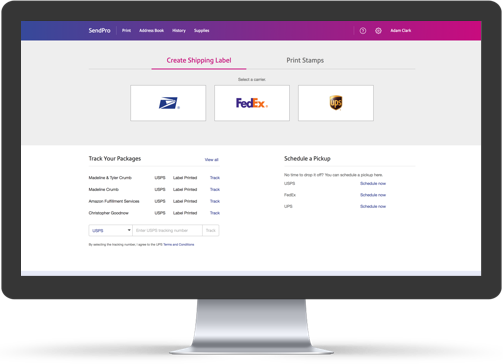 Ways SendPro Online can help you


Print postage

Print USPS® stamps on adhesive postage sheets or directly onto envelopes, and print professional shipping labels for USPS®, FedEx® and UPS®. Compare shipping options, services and delivery times for multiple carriers.




Control more

Consolidate all of your shipping costs - as well as your postage spend - in one report, for all three carriers. Pitney Bowes offers flexible payment options.


Save money

Enjoy exclusive postage discounts - save 3¢ on every stamp you print and up to 39%1 off retail shipping rates - not available at the post office.
Start your SendPro Online free trial today.
SendPro® C200
The SendPro C200 is the simplest, all-in-one technology for office mailing and package shipping. It is a complete sending solution that eliminates guesswork, allowing you to process mail and send packages all from one place.
mailstation2™
Send everyday mail and packages without leaving your office with the mailstation2 postage meter. It's an easy-to-use digital mailing system designed for small businesses and home offices.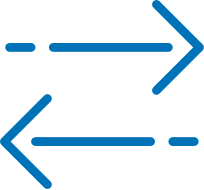 Compare solutions
No matter what you send, or how often, with Pitney Bowes it's easy to find the sending solution that's precisely what you business needs.
Offer good for new customers only.
*The cost of postage, supplies and carrier charges are not included in your free trial or rental fee. Unless you cancel during the 90-day trial, monthly charges will apply.
**Credit account terms and eligibility are determined by The Pitney Bowes Bank, Inc. Member FDIC.
1Savings is on letters up to 3 ounces and based on packages up to 5 lbs. sent priority mail commercial rates vs. retail rates in zones 1 and 2. Rates may vary in other zones. Discounts with USPS Priority Mail vary with weight and distance, as determined by the USPS.