Sending Technology for Enterprises
Are you making the right mailing and shipping decisions across your enterprise?
Improve visibilily
Easily optimize mailing and shipping costs across all locations and carriers, like USPS, UPS and FedEx. Gain visibility into total equipment, postage and shipping expenses across your organization to help guide smarter decisions to control spend and resources.
Explore SendPro® Analytics
Enhance delivery
Simplify your inbound tracking and receiving process. Establish chain of custody to understand the location of all packages to its final destination. As well as provide 24/7 contactless pickup options with ParcelPoint™ Smart Lockers.
Explore ParcelPoint™ Smart Lockers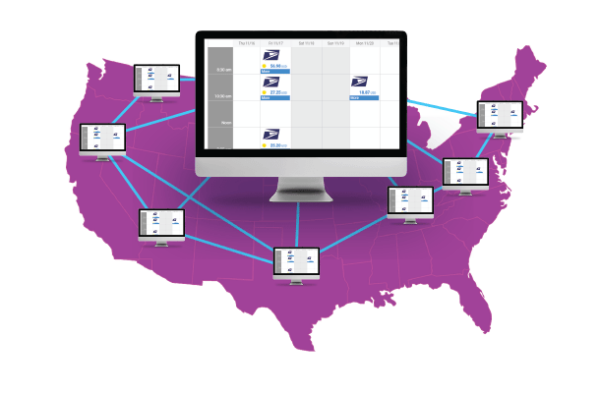 Simplify sending
Help your employees save time and money on shipping and mailing. Whether in the office or working remotely, SendPro® Enterprise can help centralize postage costs across all locations, allowing each employee the ability to accurately send mail and packages.
Explore SendPro® Enterprise
Minimize risk
Rely on detailed insight for your critical communications. Our technology tracks each customer document with reporting down to the individual recipient level to fully evidence or recreate a mailing should the need arise.
Learn more
We're here to help
Let us help you simplify mailing, shipping and receiving for your organization in order to reduce costs, manage risk and gain greater visibility over everything you send and receive.