Key benefits

Optimize spend
Take advantage of postage discounts and operational efficiencies while improving mailstream operations.

USPS® compliant
Presort Services advanced and proprietary software supports the latest USPS® barcode functionalities.

Predictable
Gain precise control over the tracking, reporting and delivery of physical and digital communications.

Scalable
We provide solutions to fit your mailing needs whether you are looking to outsource all - or some -of your mail production.
Presort Services
We pick-up, sort, and induct your mail into the USPS® network. Plus, we'll track and deliver mail to its final destination.
Marketing Mail® presort solutions
Our solutions support marketing mailers across the entire mailing process.
Our five marketing mail presort centers manage addressing, sorting, tracking and USPS® compliance reporting.
First-Class Mail® presort
Maxmize postal discounts and induct your mail closer to its destination.
We pick up, inspect, sort, process and induct your mail further into the USPS® network.
Bound & Packet Mail
Streamline, automate and access optimal postal discounts.
Leverage our Presort Services network to streamline operations for your bound & packet mailing needs.
PresortXtra™ for low-volume mailers
Try our Savings Calculator to estimate how much your business can save.
Presort your metered mail and save up to 51% on your First-Class® postage. This convenient service includes scheduled mail pick-ups as well as Delivery Point Validation and Move Update.

IntelliVIEW™
Get full visibility into your mailstream.
IntelliView™ automates mail piece tracking, delivery reporting and verification of USPS® induction.
PrimeSort™
Optimize postage spend through innovative mail file analysis.
Our cloud-based solution helps direct mailers choose the ideal mailing strategy.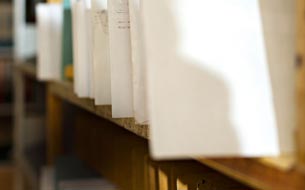 Mailstream Plus
Maximize presort postal discounts for all classes of US mail.
An automated mail efficiency solution that expedites mail preparation and postal acceptance.
Synchronize™
Mail + Mobile
Boost campaign response by enhancing physical communications with mobile ads.
Synchronize Mail + Mobile makes it easy to launch a multichannel campaign by adding mobile ads to direct mail campaigns.
Return Mail solutions
Automate and streamline the process of managing returned mail.
Our solution offers superior address management and verification via reliable, scalable cloud computing.