Ways SendPro C can help your business:

Mail
Choose the best mailing option. Process letters at up to 65 LPM.

Weigh small packages with integrated 5lb. scale.

Save
Save 5¢ on every First Class letter you send.

Savings up to 40.4% on Priority Mail.

Track
Automatically track packages and view consolidated history in one report.

Review detailed shipping history spend information across carriers.

Online
Access SendPro Online from any PC to ship and mail on the go.

Integrated apps to track shipping and mailing activity anytime, anywhere.
Top SendPro C features


Specifications & Dimensions
What's in the box:
C425 meter, scale, starter ink cartridge, cables (power cord and internet), 50 postage tapes, E-Z Seal
Envelope processing:
Seal and print postage up to 65 letters per minute
Envelope sizes:
Up to 3/8" thickness. Media sizes: 3" x 5" up to 13" x 15"
Integrated scale:
Weigh packages up to 5lb.
Pre-loaded apps:
SendPro Care, Shipping Alerts & Reports, Same Day Delivery, and more.
Basic accounting:
Up to 100 accounts; up to 10 devices
Electrical and approvals:
100 - 120 VAC, 50/60 Hz, 1.0A
Device dimensions:
16 1/2" L x 15 1/2" D x 11 1/2" H
Report printing:
Print activity reports of activity on the device.
Connectivity:
LAN (wired) or Wi-Fi (wireless)
Ink replenishment:
Optional enrollment to save 20% on ink*

*Get automatic ink replenishments at savings of 20% off the retail price when you enroll in the AutoInk™ program.
Start your SendPro C free trial today.
$35.00/month

90-day free trial

Simplified Payments with an optional Purchase Power® credit line** from The Pitney Bowes Bank.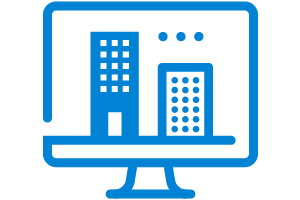 SendPro® Online
With the all-in-one digital software solution, SendPro Online, maximize shipping and mailing efficiencies to be able to get back to business. Send letters, overnights and packages with USPS®, UPS® and other major carriers.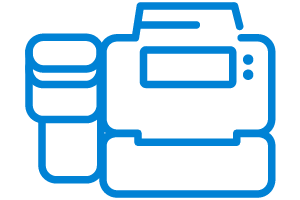 SendPro®+
Stay ahead of the curve with our most powerful and complete shipping and mailing solution. Streamline sending processes, and send packages and mail at the lowest cost across USPS®, UPS®, and FedEx®.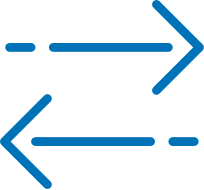 Not sure?
It's easy to find a shipping solution that's right for your business.
Answer a few quick questions and get your ideal solution.