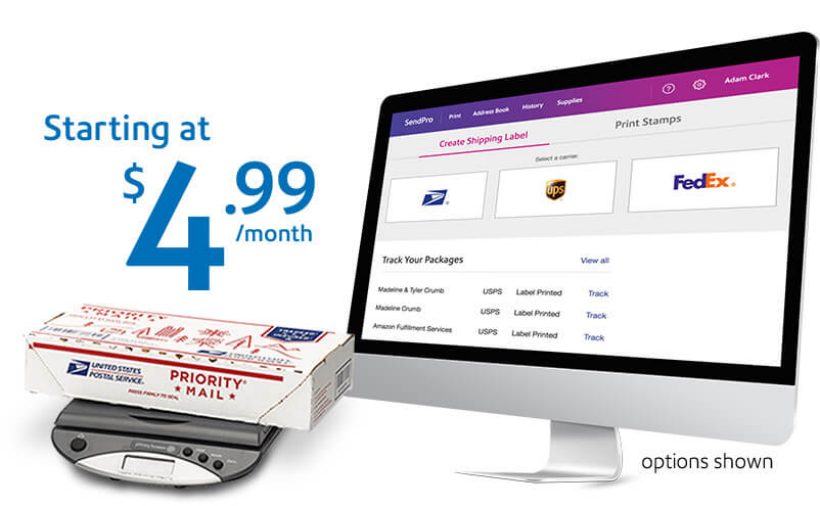 SendPro® Online
Calculate and buy exact postage, simply print postage stamps, and shipping labels online even when working remotely.

Starting at $4.99
Choose your option
30-day trial*
Free 10-lb scale
$25 in free postage**
Select the best rates between 3 carriers (optional)

*Offer valid for one new SendPro Online account. The cost of postage and supplies is not included in your free 30-day trial. The monthly subscription fee of 4.99 or $14.99 will automatically apply
after the free 30-day trial, unless you cancel during the free 30-day trial period. To cancel, go to Your Account.. **Free postage will be applied to your account within three business days of sign-up.
Any unused portion of the $25 free postage will forfeited upon cancelling your subscription. Call 877-822-0996 for help with postage. +As of January 26, 2020.