Software & Data
Surface relevant business insights by understanding the relationships between people, places and things.

The Knowledge Fabric from Pitney Bowes
Watch the video

Everyone, everyplace, everything is addressable
A physical—or digital—address anchors thousands of data points. However, data in and of itself isn't enough. Data must work for you.
For nearly a hundred years, Pitney Bowes has verified 100s of billions of global addresses, identified and located the people, places, and things that matter, and enabled and optimized communications.
At Pitney Bowes we know how to handle incredible amounts of data and find relationships in this data to help you better manage risk, improve decision making, and increase customer engagement.

The Knowledge Fabric from Pitney Bowes
The Knowledge Fabric from Pitney Bowes, through best-in-class software and data, brings together nearly a century of experience and cross-industry expertise to help you surface relevant business insights by understanding the relationships between people, places, and things.
With software and data optimized for specific industry use cases, the Knowledge Fabric helps you develop a deep understanding of your customers and locations, discovering hidden connections between people, places and things and engaging more effectively with your customers.
The Knowledge Fabric from Pitney Bowes helps to create the referential integrity essential to a digital platform.
Learn more with Pitney Bowes Software: Addressing a Digital Market Need, an IDC Perspective.
Download
Read The Knowledge Fabric from Pitney Bowes: A Platform for Customer Context Management, an Ovum report
Learn more about how a unified view of your customer can improve your customer engagement initiative.
Download
Industries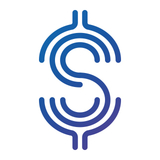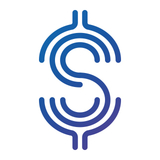 Financial Services
Accelerate profitable growth, optimize regulatory compliance, and mitigate risk.
Software and data optimized for financial institutions to increase market share, retain existing customers, reduce operational expenses, and meet financial crime compliance mandates.
Download "Improving AML Compliance" Forbes Insights whitepaper
Products & Solutions
Data
A comprehensive portfolio of business, geographic, and industry-specific data featuring global coverage across 250 countries and territories. Thousands of highly detailed and accurate datasets to help you understand customer segments, manage risk, and make decisions with confidence.
Download "The Data Differentiator" Forbes Insights Whitepaper
Location Intelligence

Geocoding, spatial analytics, and visualization software along with accurate address, location, and business data to help you enrich, analyze, and visualize locations of customers, properties, and assets for enhanced business insights.
Download "Geocoding for Business" Whitepaper
Customer Information Management

Data quality, data management, and customer analytics software to help you identify high-value prospects and deepen customer relationships by ensuring high quality customer information and insights are available across the enterprise.
Built on nearly a century's worth of learning and industry expertise – The Knowledge Fabric from Pitney Bowes.

The knowledge that powers your business.
Perfecting the process of connecting businesses to people for nearly a century has enabled Pitney Bowes to understand the variables that affect business and map the relationships between people, places, and things that drive decisions. They refer to this knowledge and industry expertise as the Knowledge Fabric, enabling businesses to prevent fraud, meet regulations, mitigate risk, identify opportunity, and expand to new markets.
Contextually relevant insights for your business.

Pitney Bowes understands that an address isn't just a location, it anchors the insights that allow your business to make choices based on thousands of highly accurate data points—decisions that will remain shrewd and relevant for years in the future. And given that this web of data points covers more than 250 countries and territories, the Knowledge Fabric helps you find and illuminate relevant business insights across the globe.
Build connections, understand relationships and engage effectively.

Good data is accurate, complete, authoritative, and standardized—and alive. Good data is dynamic. It changes because people's lives, relationships, and businesses change. The Knowledge Fabric helps you reveal relationships through data cleansing, reconciling, and validation opening a window to customer behavior and patterns that helps you make better business decisions and improve customer engagement.