Products affected: mailstation™, mailstation2™
Your meter displays the error message
Gateway address not set
and you have a Communication Device.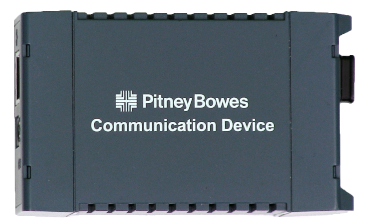 Try your Communication Device troubleshooting solutions in this order:
Solution 1: Restart your meter and your Communication Device
Unplug your meter's power cord.
Unplug the power cord from your Communication Device.
Wait one full minute.
Plug the power cord into your Communication Device.
Plug your meter's power cord back in, ensuring that it is plugged directly into a wall outlet.
If your issue is not resolved, go to Solution 2.
Solution 2: Try in-depth troubleshooting techniques
If your issue is not resolved, go to Solution 3.
Solution 3: Try a different connection method
Upgrade to a SmartLink™ device to connect your meter to your LAN (Local Area Network) using an ethernet cable or WiFi.  A Smartlink device enables you to add postage and perform data uploads with speed and ease, as well as access postage rates and software updates automatically, by providing a digital connection to Pitney Bowes.
Use the
Contact Us
options below if you need further assistance. Have your model and serial number ready.
UPDATED: August 14, 2021