Maintain integrity of sensitive data.
The Pitney Bowes Relay inserter has the ability to add features like 2D barcode scanning and file-based processing to ensure every piece of sensitive data makes it into the right envelope, precisely, every time.
Enterprise-level technology for small to medium business. 
The Relay inserter series offers a range of versatile features used by the largest mailers in the world, as well as small to medium business. Some of the features include a new tablet-style user interface and best-in-class integrity options. With a capacity of up to 200,000 pieces per month, the Relay inserter series handles all of your jobs quickly and precisely. 
There are a range of benchtop solutions available in the Relay inserter series for small to mid-sized offices, corporate, government and more.
Fold and feed your documents with accuracy.
The inserter series comes Relay communications hub software-ready so you can easily add the functionality that you need quickly, as your business evolves.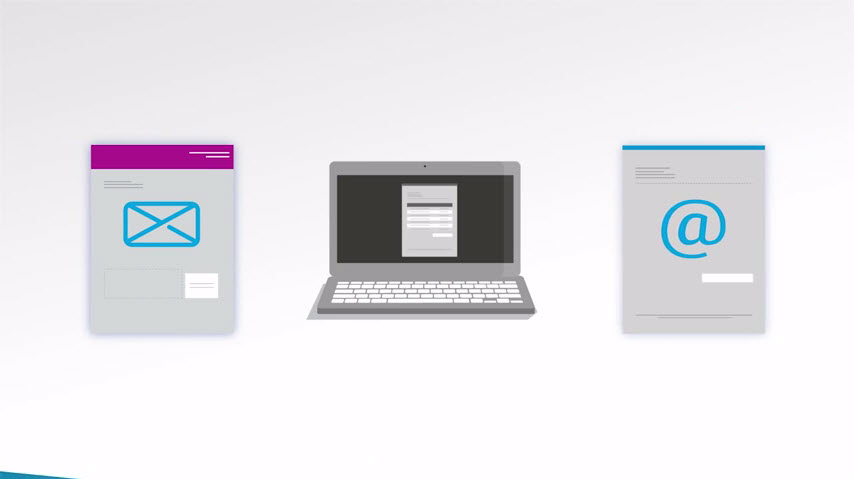 See the Relay™ communications hub in action.
Watch how the Relay™ communications hub digitises your print-based communications, making it easy to transition from print to digital delivery and archiving.