Ways SendPro+ can help your business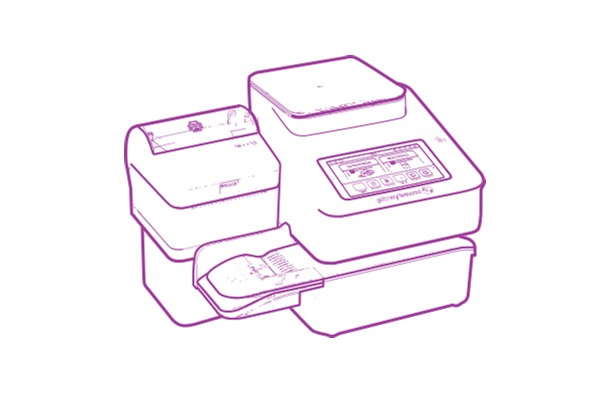 Weigh
Simply weigh and print trackable shipping labels from one device.






Track
Track shipping and mailing activity in real time with our exclusive, integrated apps.

Print and Process
Print shipping labels, apply the correct postage and seal envelopes at up to 65 letter per minute.




Access Shippit
Access Shippit and Sendle.
Send parcels at discounted rates.

Ship
Choose your preferred delivery option, including overnight shipping. Save money by comparing rates across different carriers.



Welcome kit
Includes ink, labels and sealer.
Top SendPro+ features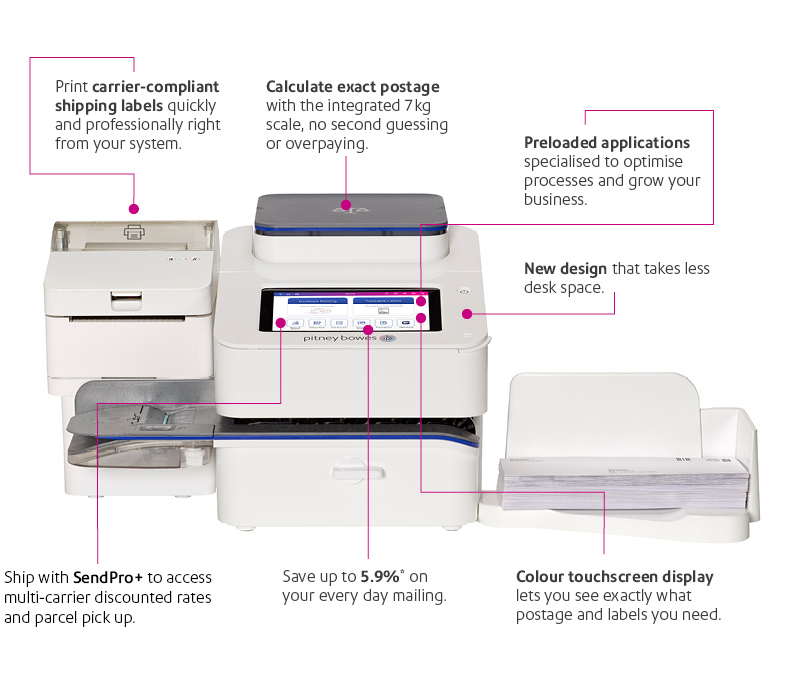 *Terms and conditions apply. Contact us for details.

Easy to use: Integrated on-device apps let you accurately and confidently track sending activity. The colour touchscreen display enables you to easily choose the ideal carrier and services for your needs.
Save money and time: Accurately weigh your packages and mail to calculate the correct postage amounts. Access exclusive SendPro+ multi-carrier shipping discounts, and automatically save on every parcel you send.
Fast and efficient: Process postage and seal envelopes at the speed you need, with speed up to 65 letters per minute.

Top SendPro+ features


SendPro™+ Specifications
Envelope processing
Up to 65 letters per minutes; Semi-automatic feeding
Shipping label printer
4" x 6" carrier compliant labels
Dimensions
Length (with drop stacker): 950mm, Height: 280mm, Width: 309mm
Envelope sizes
Up to 9mm thickness, Envelope Min: 89 x 127mm, Envelope Max: 330 x 380mm
Shipping
SendPro+ with multi-carrier options through Sendle or Shippit.
Connectivity
LAN (wired) or Wi-Fi (wireless)
Basic accounting
Activated upon request. Up to 100 accounts
External USB connected scale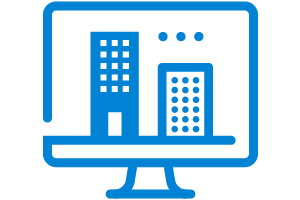 SendPro™ + multi-carrier
Sign up for your free account now and experience the benefits of joining Australia's highest rated parcel delivery service. No lock-ins. No subscriptions. Low flat rates.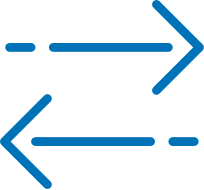 Not sure?
It's easy to find a shipping solution that's right for your business.
Get in contact with us and we can help you find your ideal solution.