Keep your residents and staff safe with a LobbyTrac™ visitor management system.
Mitigate security risks at your aged care facility.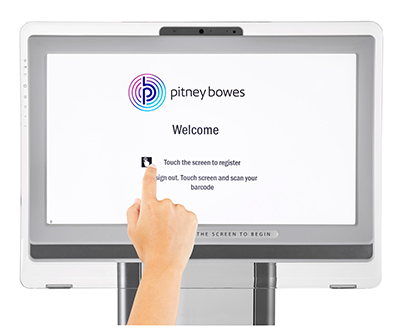 Watch how you can seamlessly keep your facility safe.
Keep your residents and staff safe, while giving families peace of mind that their loved ones are protected.
LobbyTrac is a self-service sign-in system that can help you maximise the safety of residents, staff and visitors while minimising the security risks to your facility.
Enable compliance with government requirements such as COVID-19 visitor restrictions and flu vaccination.
Better traceability of visitors both current and past for contact tracing, thanks to real-time reporting functionality.
Ability to check a visitor's temperature through PB TempCheck*.
Contactless sign-in via a pre-registration option which enables barcode access to your site rather than physical check-in.
Improved safety and security of residents, staff and visitors.
Automatic notifications of visitor's arrival to relevant staff member(s).
*PB TempCheck feature included in LobbyTrac is listed on the Australian Register of Therapeutic Goods.