Discover an easier, digital way to manage visitors and contractors with Pitney Bowes LobbyTrac™
Mitigate COVID-19 risks at your hospital or health centre.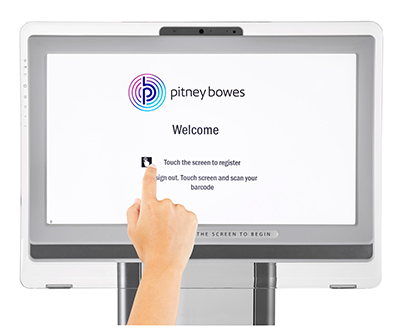 Watch our video to see how a visitor management system like LobbyTrac can help increase safety and security at your facility.
Pitney Bowes offers a digital solution, called LobbyTrac™, providing a secure and safe way to manage visitors and contractors. You can customise the sign-in process with specific health questions, as well as require a health & safety induction process. LobbyTrac features PBTempCheck, an integrated Bluetooth infrared temperature scanning feature, so you can quickly check a visitor's temperature before they enter your premises.*.
Key benefits of Pitney Bowes LobbyTrac include:
Automate the COVID vaccination certificates process so you can keep a record of who's been vaccinated.
Ability to check a visitor's temperature through PB TempCheck.*
Fully automated COVID-19 and flu vaccination process.
Customised health and COVID-19 screening questions.
Contactless check-in: online pre-registration rather than physical check-in.
Increased traceability of current and past visitors and contractors with real-time reporting.
Automatic notifications of visitor or contractor's arrival to relevant staff member(s).
LobbyTrac enables quick reporting of who is on your premises if needed for contact tracing. Get peace of mind with a digital visitor management system.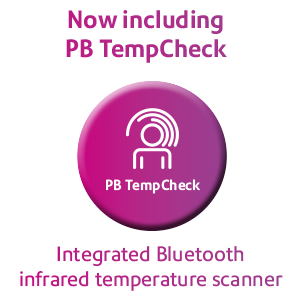 *The PB TempCheck feature included in LobbyTrac is listed on the Australian Register of Therapeutic Goods.