Get greater visibility of visitors and contractors at your school.
Mitigate security risks at your school premises.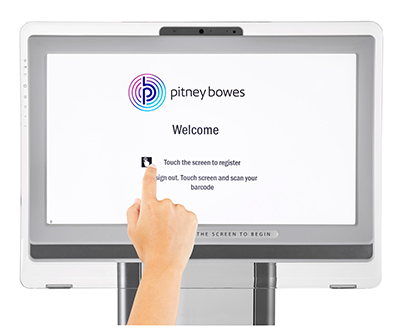 Watch how you can keep your school safe.
Now more than ever, schools need to know who is on their premises at all times. A digital solution, like Pitney Bowes LobbyTrac provides a secure and easy way to manage visitors, contractors, and casual employees at your school grounds.
LobbyTrac is a self-service sign-in system that can help you maximise the safety of students, staff and visitors while minimising the security risks to your school.
Enable compliance with government requirements relating to COVID-19 or other health concerns such as flu vaccination.
Better traceability of visitors both current and past, thanks to real-time reporting functionality.
Contactless sign-in via a pre-registration option which enables barcode access to your school rather than physical check-in.
Improved safety and security of students, staff and visitors.
Automatic notifications of visitor's arrival to relevant staff member(s).