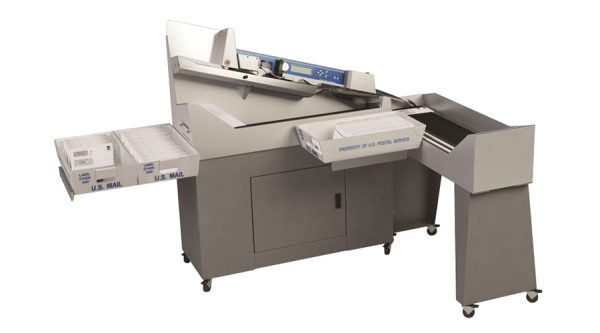 306 Letter Opener
Combining the latest in mail opening technology with refined ergonomics, the Omation 306 sets a new standard for high volume mail processing.
With speeds of up to 40,000 pieces per hour, it can reliably open and process mail with optimum productivity. Most significantly, the Model 306 is also available with enhanced sorting capabilities. Envelopes can be output to two locations based on programmable criteria such as thickness, length, and height.
Request more info

Features refined ergonomics to aid operator workflow.

Improved milling cutter, removing chips as small as 0.25mm from the edge of the envelope.

Produces a soft, feathered edge while protecting valuable envelope contents.

Processes up to 40,000 pieces per hour.