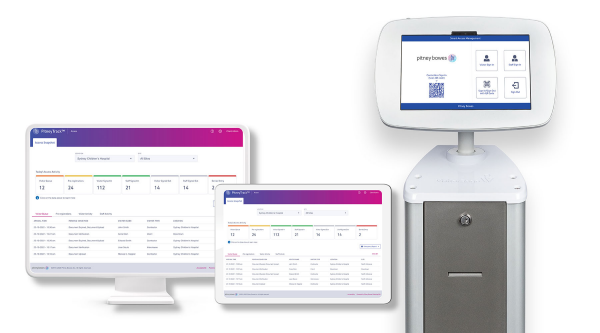 Providing consistently compliant and welcoming workplaces
Smart Access Management (SAM) is a digital workplace management system for staff, contractor and visitor access that improves security in the new world of hybrid work.
Book a demo
Pricing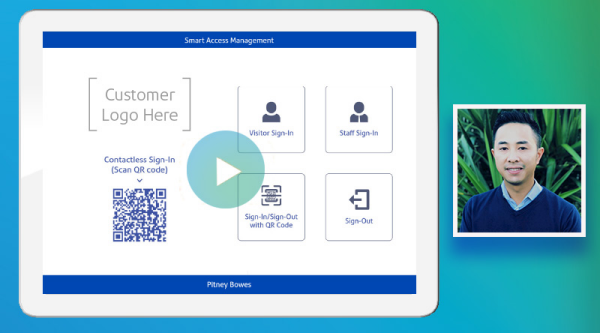 Watch our on-demand webinar
Pitney Bowes has supported many organisations with digital workforce management tools. Watch our on-demand webinar anytime to learn how SAM can benefit your workplace.
View webinar
More than just staff and guest sign-in
Premium Kiosks & Devices
Robust kiosks & desktop devices to accelerate check-in with or without staff at reception
Visitor Management System
Manage multiple sites from a centralised online portal for residents, staff and visitors
Monitoring & Reporting
Access critical information with emergency printouts or remotely via online dashboard
Customisable Content
Customise the user experience, including branding, registration fields and health & safety messaging
Facial Recognition
Benefit from a quick & efficient verification system enabling a no-touch way to sign-in & sign-out
Unlimited Workflows
Create custom workflows with self-setup & design a bespoke process for each visitor type
Watch how SAM can benefit you

Watch our interactive video to understand Smart Access Management through the eyes of an employee, a contractor and a visitor entering today's workplace. SAM is also featured answering some frequently asked questions.
Smart Access Management core features and capabilities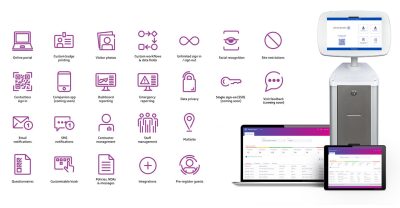 Delivering assurance. Inspiring confidence.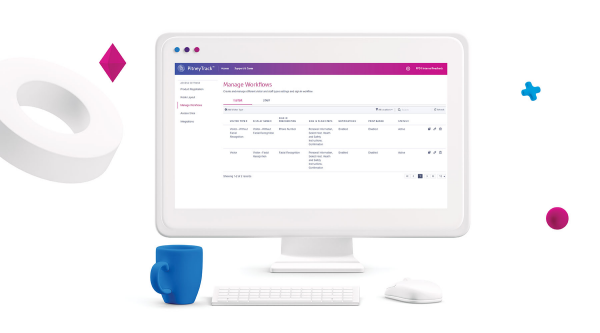 Build the solution that works for your organisation
Get the right SAM configuration for your organisation at a price point that makes sense with our flexible solution modelling and support.
Discover SAM's subscription packs and device options. 
Learn more
How do I get SAM?
To discuss how SAM can become your digital concierge, complete the form below and we'll call you back.
Or please call us on 13 23 63