PB Postage Invoice Explained
Understanding a PB Postage invoice and how the prepaid account works.
PB Postage is a prepaid account used to fund postage downloads. 
An agreed postage deposit balance will be set for the account when the meter is installed.
Every time the meter is reset an invoice will generate; payment must be made in order to maintain the agreed postage deposit balance in the account. 
Select the image to view a full-size PDF explaining the invoice layout.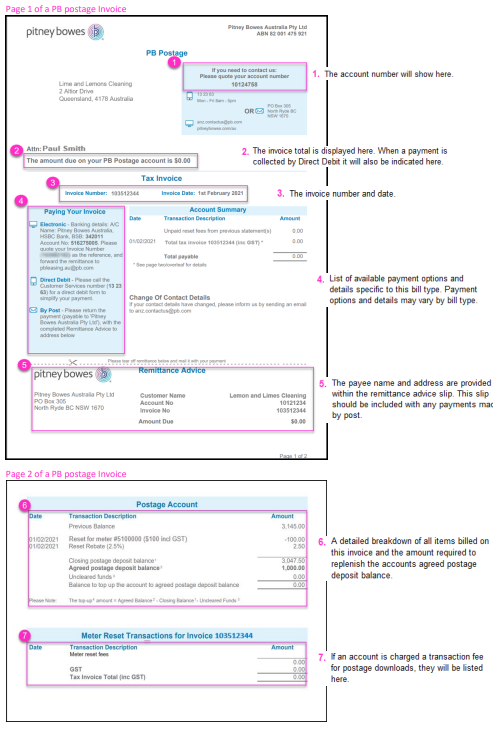 UPDATED: 22 November 2022