Manage visitors and contractors with greater speed and security with a LobbyTrac™ digital visitor management solution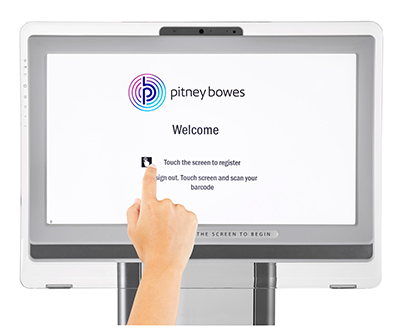 LobbyTrac
Watch how you can seamlessly and securely manage your visitors.
Your new, all-in-one, self-service security solution
LobbyTrac provides a seamless solution to manage visitors, contractors, and casual employees on any school grounds.  Its intuitive step-by-step instructions simplify the sign-in/sign-out process by capturing and storing all the pertinent information to a secure database. This enables real-time reporting and greatly enhances existing processes.
Small footprint
With a sleek and modern design, LobbyTrac takes minimal space for installation. Set it up as an automatic, self-service office reception in your school.
Electronic notifications
The notification feature alerts employees about a visitor's arrival via email or SMS. Plus, barcoded check-in information can be emailed to visitors ahead of time, making the scheduling of groups and special events hassle-free.

Streamlined Communications
In the case of emergency, a real-time report can be remotely produced from the cloud-hosted system to inform you who is on the school grounds and how to contact them.