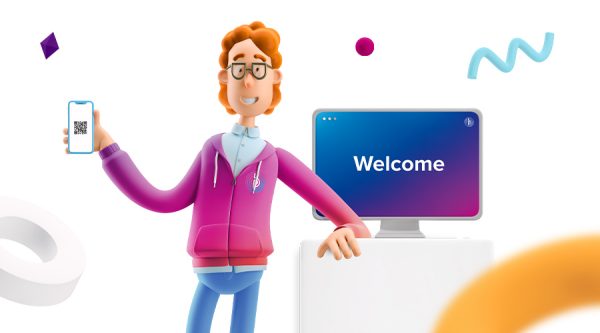 How Contactless Sign-in Works?
Contactless sign-in uses a secure QR code to quickly register visitors and avoid long queues at the kiosk. When visitors arrive at a location, they scan the QR code displayed on the premises with their smartphones. This triggers an automated process that securely captures the visitor's information. The visitor is then given a printed badge that they can use as ID throughout their time on site.
A contactless visitor management system can greatly improve safety and security in the workplace
Pitney Bowes Smart Access Management® (SAM) is revolutionising the way businesses manage visitors. Through secure QR code technology, organisations are taking advantage of a contactless and efficient visitor management system that ensures the safety and security of their guest
Explore our other visitor sign-in system features
We offer an array of Smart Access Management features beyond contactless-sign in. Explore our suite of features today to see how we can help you protect your premises.