What is a visitor management system and why do you need one?
What is a visitor management system?
The rise in more flexible, hybrid working environments has led to greater movement in people working between their offices, homes, and other remote locations.

Greater flexibility creates a working environment for people that lets them achieve a better work/life balance, which can lead to improved employee engagement and greater job satisfaction.
For example, research from PwC showed that the top five benefits of working from home were: saving money on travel (63 per cent); better work-life balance (51 per cent); more time for family and friends (47 per cent); more time for exercise (38 per cent); and reduced stress and burnout (37 per cent). (1)
However, it can also create a headache for businesses trying to manage the movement of employees, visitors, contractors, and more across their sites, which leads to safety and security concerns.
While many businesses were already using solutions to manage the flow of people across their sites prior to 2020, digital visitor management systems (VMS) emerged throughout the pandemic as a critical business investment.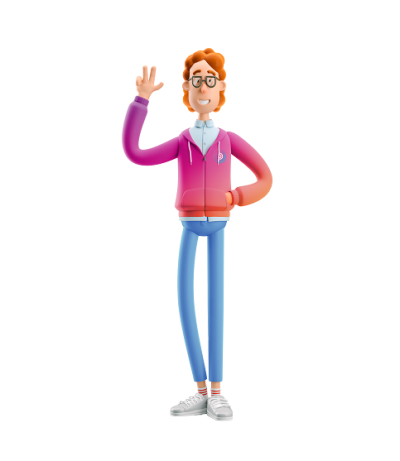 I'm SAM. I'm a Digital Concierge and I manage visitor access for businesses in a world of hybrid work. I hold the digital keys to all sites and systems, so I can manage who comes and goes – and I'm always connected, so I can give you a real-time, data-driven view of people, visitors, and contractors whenever you need it.
Why are businesses moving to visitor management systems?
Digital VMS lets businesses across a myriad of industries more securely manage the flow of people on site while providing an added layer of support in keeping their visitors and contractors safe. On a fundamental level, these solutions replace manual, paper-based sign-in requirements with a secure, digitised record of every person that signs in and out from a location. This ensures organisations can track and manage site visitors and contractors more efficiently without increasing costs while simultaneously elevating safety and compliance.
Some of the key features of digital VMS include the capacity to:
securely capture and record relevant information about visitors and contractors in real time to provide an up-to-date record of anyone who's on the premises at any time
capture relevant health and security information to help ensure only people that are authorised to be onsite can register or sign in
incorporate safety and security procedures and information to help protect onsite visitors, such as health, safety, and security induction processes
incorporate features, such as facial recognition and QR code functionality for contactless sign-in, contributing to the ongoing safety and security of everyone onsite.
How does Pitney Bowes support businesses with visitor management systems?
Pitney Bowes has been supporting organisations with digital visitor management solutions for more than 10 years. Our latest innovation in this space, Pitney Bowes Smart Access Management® or SAM, is a digital workplace management system for staff, contractors and visitors sign-in. SAM
enables contactless facial recognition sign-in via an easy-to-use system, providing consistently secure, compliant, and welcoming workplaces.  
SAM is fully customisable and scalable. Because it's cloud-based, any system updates are done automatically in the background, ensuring your organisation has access to all the latest features.
A digital visitor management solution like SAM helps organisations comply with workplace health, safety and security requirements, offers real-time visibility of data, and helps to improve security in the new hybrid world of work. It uses intelligent, data-led technology and real-time monitoring to enforce physical and digital workspace access authorisation.
To find out how SAM could benefit your organisation, contact us today for a demo or a discussion with a solution specialist. 
1. https://www.pwc.com.au/important-problems/future-of-work/future-of-work-report-2022.pdf

How do I get SAM?
To discuss how SAM can become your digital concierge, complete the form below and we'll call you back.
Or please call us on 0800 PITNEY (748639)