UPDATED: February 07, 2016
The feature to Create a Case allows you to easily make your own support requests online. Submit questions about your account or billing, or make a service request for technical support. Create your pitneybowes.com account, and access the Create a Case tool anytime.
Sign In to your account. On the main screen, scroll down to the section titled 'Support Articles', and select the link to Create a Case.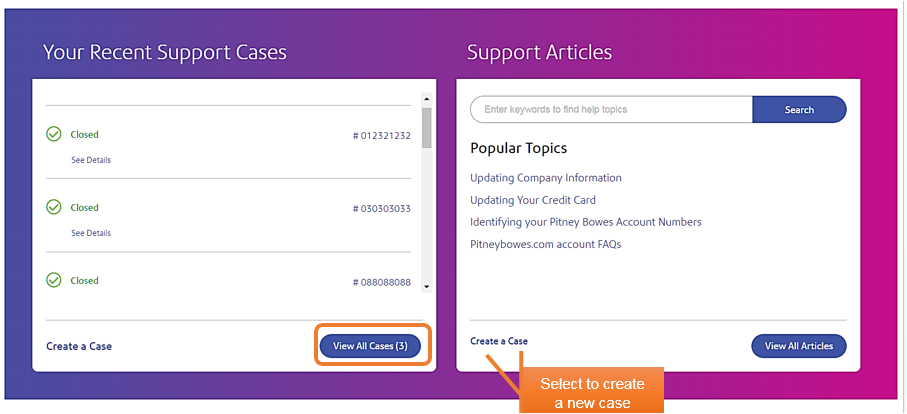 On the next screen, select an option for specific instructions:
Client Service - select if you have a problem or issues related to your Pitney Bowes account such as: invoices, contracts, making payments or changes to your account.
Technical Support - select if you have a problem with your product or equipment and require assistance.
Once you submit your Case you will receive a confirmation number, and a Pitney Bowes client representative is assigned to further assist you.

TIP: Sign In to track the status of your Open cases. Scroll to the section, 'Your Recent Support Cases', and select the button: View All Cases.