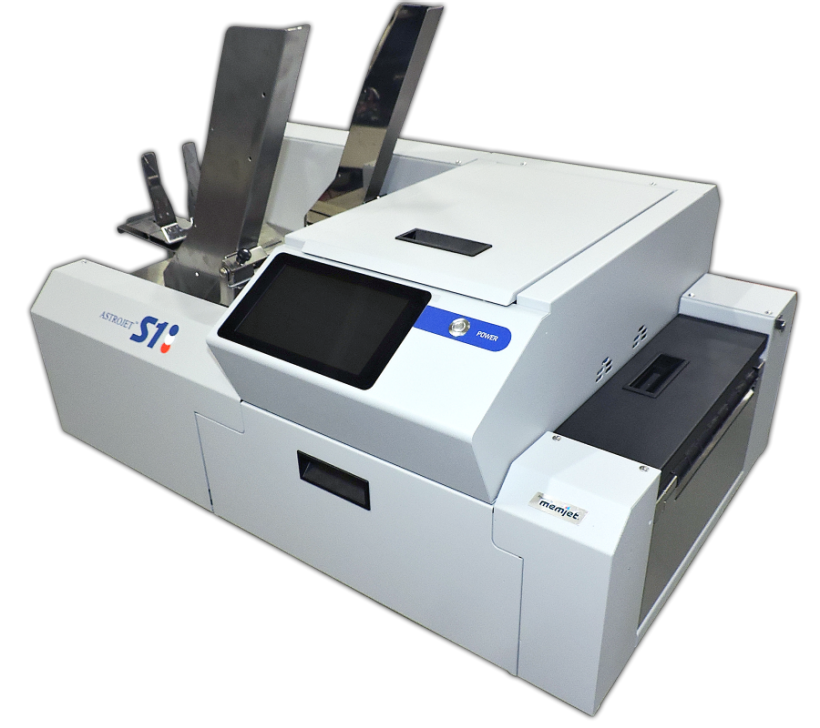 AstroJet S1
The AstroJet S1 is a versatile and easy-to-use colour printer with 'Memjet waterfall' technology. Thanks to the adjustable printhead, the applications and possibilities with this printer are endless.

Request more information

Easily monitor printer status, ink levels, job status via the 7" touchscreen display.

Smear-free printing, including on cardboard and padded envelopes.

Up to 1600 dpi in full process colour and print speeds up to 60' per minute.

Cost-efficient and low cost-per-copy.