SendPro™ C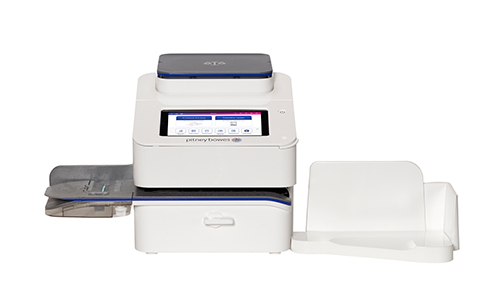 Ways SendPro C can help you


Weigh packages

The built-in scale accurately weighs all of your mailings – from postcards to packages – so you get the right postage every time.


Print postage

Print accurate postage on envelopes or labels and refill postage digitally in seconds.


Simple touchscreen

Simple, colour touchscreen display helps you easily select the correct postage rate of every letter and package you send.
Top SendPro C features


*Terms and conditions apply. Contact us for details.

Easy to use: The colour touchscreen display helps you make the ideal choice for your postage needs. It's digitally connected to kee you up to date with postal rates. Plus, it's designed for low maintenance and easy learning.
Fast and efficient: Process envelopes up to 65 letters per minute. Plus, the built-in envelope sealer helps you speed through your mail.

SendPro™ C Specifications
Envelope processing
Up to 65 letters per minutes; Semi-automatic feeding
Dimensions
Length (with drop stacker): 950mm, Height: 280mm, Width: 309mm
Envelope sizes
Up to 9mm thickness, Envelope Min: 89 x 127mm, Envelope Max: 330 x 380mm
Connectivity
LAN (wired) or Wi-Fi (wireless)
External USB connected scale