Pitney Bowes Tax Invoice (Consumables) Explained
Information on Pitney Bowes Tax invoices for all consumables and supply charges.
Pitney Bowes tax invoices will cover all consumables and supply line items purchased from our supplies team or through the Pitney Bowes webstore. 
Pitney Bowes tax invoices payment terms will be listed on the invoice. 
The total invoice value includes GST. 
Select the image below to view as a full size PDF.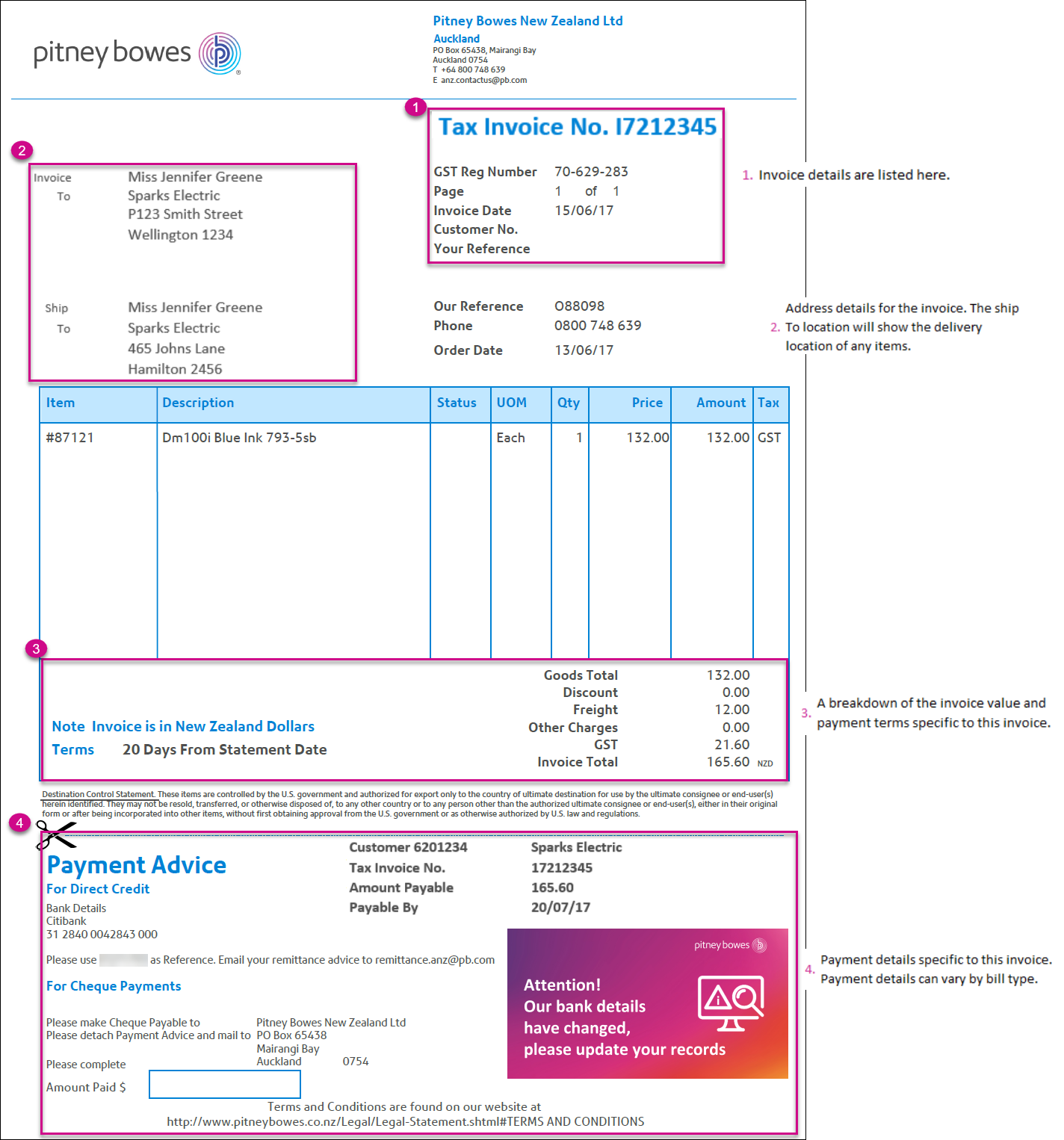 UPDATED: 23 January 2023
Email
Report an issue from your inbox.