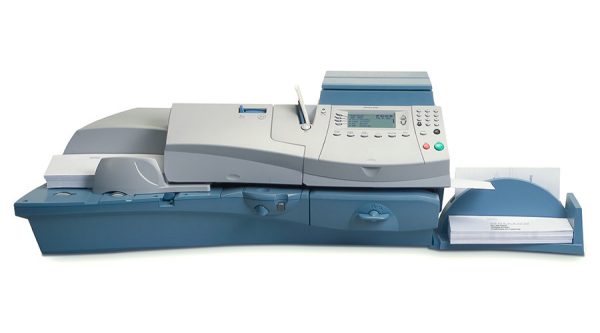 DM400™ Digital Postage Meter
Perfect for the business that aspires to grow. The DM400™ series automatic Digital Postage Meter brings large mailroom productivity, efficiency and ease to the office environment.
Processing mail at speeds of up to 90 pieces per minute, the DM400™ series combines streamlined performance, solid design and easy operation, making it the perfect choice for multi-user environments.
Contact us
Avoid time consuming trips to the post office to queue or prevent keeping piles of stamps in the office.
Simple & quick one-touch postage refills via PB Postage (PBP)™
Speed up your mailing workflow and prevent costly misprints with presets.
Increased visibility into overspending. Choose the right sending options for your business.
Our clients are the centre of Pitney Bowes.
We are proud to be trusted by these leading companies…